Your Weekly Travel Zen: Scotland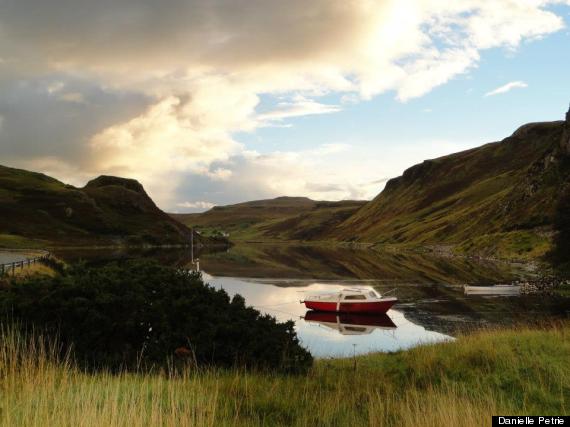 This week's Moment of Travel Zen comes to us from Danielle Petrie.
With miles and miles of breathtaking scenery, from rolling hills to islands to gorgeous cities, Scotland is a place every traveler must visit. The epic landscapes will transport you immediately to a magically zen place.
Bridge between mainland and Skye Island -Belén Coviella

Eilean Donan Castle -Belén Coviella

"Taken on a boat trip last summer. Nice day for it!" -Anders Lewis

-Lydia Mansel

-Lydia Mansel

"Taken in Elgol on the Isle of Skye, facing Loch Scavaig and the Black Cuillin mountain range." -Pamela Terry

Climbing in the Cairngorms -Danielle Petrie

Isle of Skye -Danielle Petrie

Isle of Skye -Danielle Petrie

-Danielle Petrie

Walking in the Cuillins -Danielle Petrie

View from the Cafe Stalker, Appin -Samantha Stonehouse

-Samantha Stonehouse
Where have you traveled for a moment of zen? Email travel@huffingtonpost.com with your travel zen or submit below!