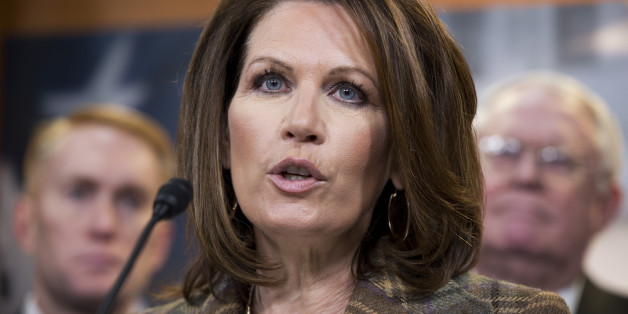 Tom Williams via Getty Images
Rep. Michele Bachmann (R-Minn.) has endorsed Tom Emmer in the GOP primary race for her seat.
"I am going to continue to remain involved on the nation [sic] stage because the issues are so consequential and I will be involved in shaping the debate," Bachmann said, according to WCCO. "I will be involved in a number of different areas, whether it's individual campaigns or just speaking nationally. I intend to do a lot of speaking and I intend to be involved in media, as well."
Emmer, known for being anti-gay and an evolution denier, will face off against two other Republicans, Phil Krinkie and Rhonda Sivarajah, in a primary election on August 12.
Also on HuffPost:
Unforgettable Bachmann Moments
FOLLOW HUFFPOST