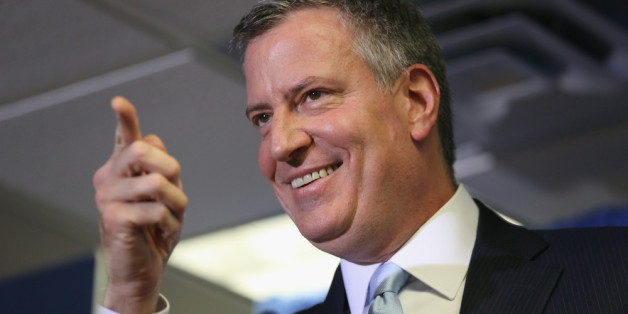 Last month, The Post broke a similarly nightmarish story about a comedian who rented out his Chelsea apartment using Airbnb, only to return home to a "panty raid orgy" and damaged furniture.
"There are revenue issues, there are security issues, there are issues of law enforcement -- all of this needs to be looked at so certainly something we'll be doing on the city level, working with our partners in the state government as well. But it's something I think in general government is grappling with as a new phenomenon," de Blasio added.
Airbnb's recent negative publicity comes at an incredibly inopportune time for the tech company, which is trying to ensure its ability to continue business in New York state by convincing lawmakers to allow it to operate as a hotel service -- which Airbnb executives say would send some $21 million to the state in the form of taxes, Reuters reports.
State Attorney General Eric Schneidermanan, along with several other lawmakers, has said that Airbnb's business model breaks a 2010 law barring tenants from renting out their apartments for less than 30 days. Schneiderman issued a subpoena last fall that demanded Airbnb hand over three years' worth of records listing the New Yorkers who have rented out their apartments using the service.
De Blasio, whose mayoral campaign depended largely on the support of labor unions, has previously expressed opposition to the company operating alongside the city's hotel industry.
SUBSCRIBE AND FOLLOW
Get top stories and blog posts emailed to me each day. Newsletters may offer personalized content or advertisements.
Learn more