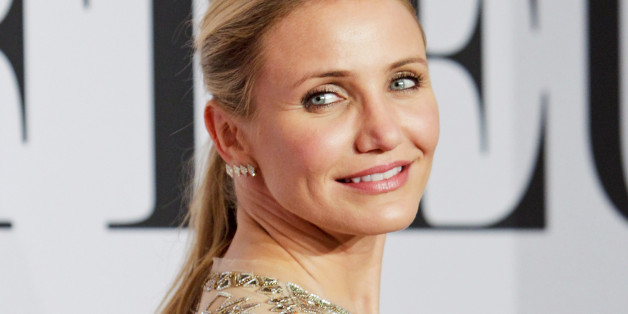 One man may not be enough to satisfy Cameron Diaz.
"We can have all of these girlfriends, all of these friendships," Diaz told the Mirror. "I know with my girlfriends I do totally different things with each one of them. There are different commonalities in each one of them and when I want to do those certain things, I can go to that girlfriend and we do those things together."
"For some reason, we get into relationships and we expect one man to understand 'all' the parts of us and meet all of those needs. I think that's where everything fails," she said. Asked about having many lovers, she responded, "Why not? Why would that be so bad?"
"A lot of people chase after it because they've been told, 'This equals happiness,'" she told InStyle magazine for the May 2014 issue. "They chase it, they get it, and then they find out, 'Why did I think this was going to make me happy? I'm miserable.'"
"I don't know if anyone is really naturally monogamous," she said. "We all have the same instincts as animals. But we live in a society where it's been ingrained in us to do these things."

SUBSCRIBE AND FOLLOW
Get top stories and blog posts emailed to me each day. Newsletters may offer personalized content or advertisements.
Learn more