Facebook has always been creepy. But now it's allowing you to be creepy, too!
Facebook also lets you decide which of your friends can view your location, and those friends can only do so if they allow you to view them too.
The feature was announced in a blog post by Facebook Product Manager Andrea Vaccari. Here's what the feature looks like, according to the post: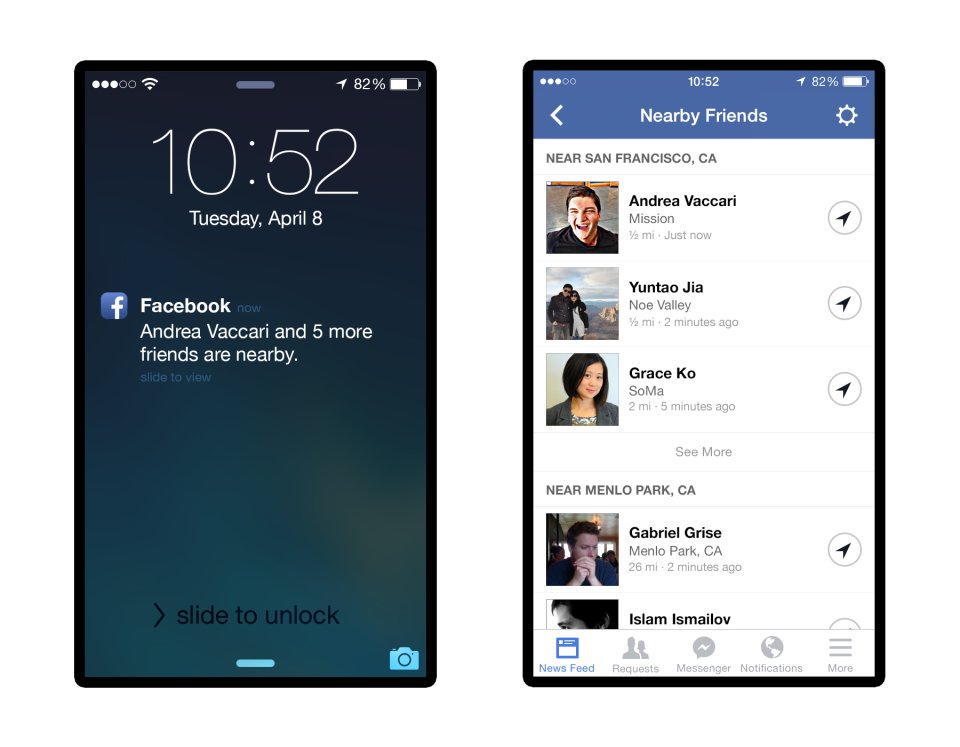 You can use Nearby Friends however you want. Want to only be visible to certain groups (like "family" or "close friends") or specific friends? That's cool. Want to be visible to your entire friends list? That's fine too. Want to turn it off completely? Chill.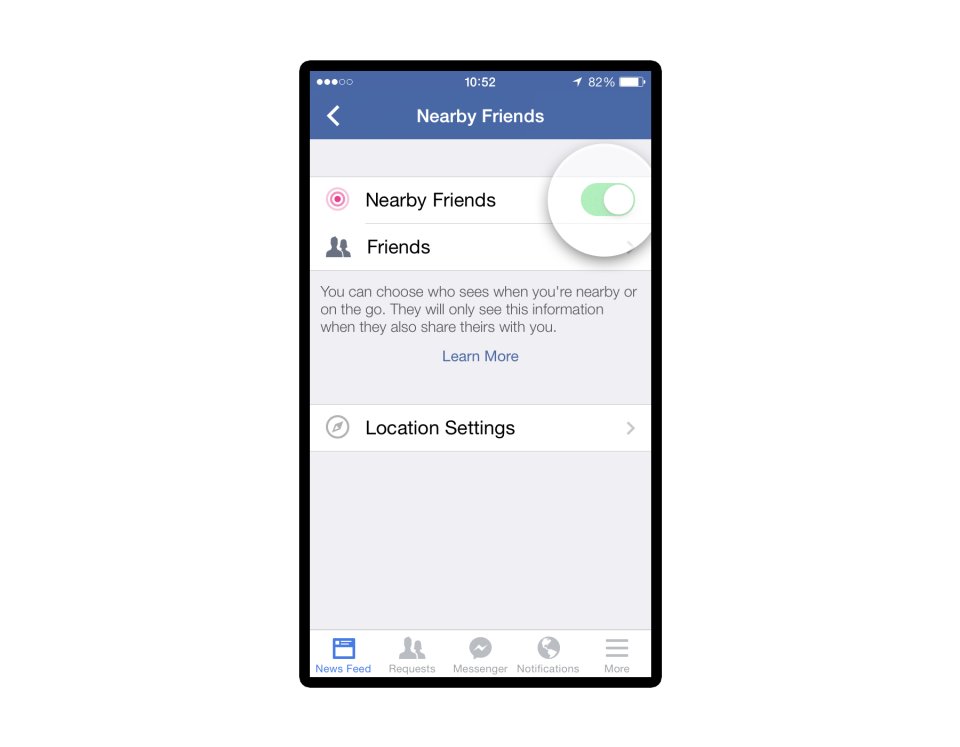 You can also share your specific location with someone for a short time period, setting it so your friend can only see your location for an hour or two. For example, say you're meeting up with a friend in a big park. You can share your location with your friend via Facebook and he or she will be able to find you on a map, like so: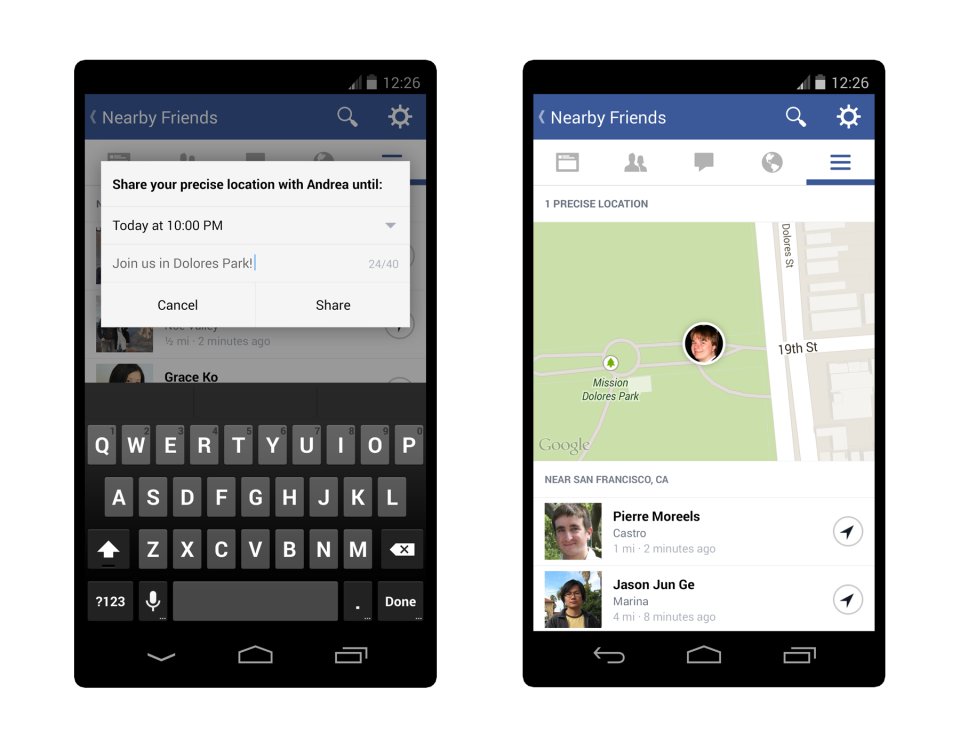 Since Facebook is notorious for having confusing privacy settings, and because everyone has Facebook "friends" who really aren't friends at all, this new feature might raise some eyebrows. So here's to hoping Nearby Friends will be more straightforward than, say, everything else about the site.
SUBSCRIBE AND FOLLOW
Get top stories and blog posts emailed to me each day. Newsletters may offer personalized content or advertisements.
Learn more