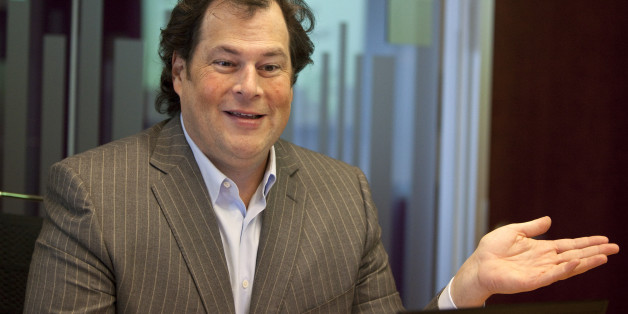 Marc Benioff has a message for his rich tech friends: Give back or get out. A candid conversation with the Salesforce CEO and philanthropic alpha dog.
On February 12, Daniel Lurie was anxiously awaiting the birth of his second child when he received an unexpected phone call. Suzanne DiBianca, the executive director of the Salesforce Foundation, was ringing to find out if Lurie, the CEO of philanthropy Tipping Point Community, had spoken to her boss, Marc Benioff, yet. "I said, 'Haven't heard from him,'" Lurie recounts, "and she said, 'Well, Marc has this idea called SF Gives. We'll get 20 companies on board, have them donate $500,000 each, and all $10 million goes to Tipping Point.'" Lurie's response? "I said, 'I like that idea.'"
SUBSCRIBE AND FOLLOW
Get top stories and blog posts emailed to me each day. Newsletters may offer personalized content or advertisements.
Learn more