There's no denying a massage is calming -- until you start feeling guilty for indulging in a little special treatment.
A small new study excuses us all from the guilt: Massage therapy isn't just a way to relax, it's also a way to alleviate muscle soreness after exercise and improve blood flow, according to the recent research.
Other benefits of massage have long been touted, but research is usually limited. Still, we think there are some pretty good reasons to book an appointment ASAP.
Massage can reduce pain.
A 2011 study found that massage helped people with low back pain to feel and function better, compared to people who didn't get a rubdown. That's good news for the eight in 10 Americans who will experience debilitating back pain at least once in their lives, Time.com reported.
"We found the benefits of massage are about as strong as those reported for other effective treatments: medications, acupuncture, exercise and yoga," Dan Cherkin, Ph.D., lead author of the study, said in a press release.
Massage also seems to lessen pain among people with osteoarthritis.
It can help you sleep.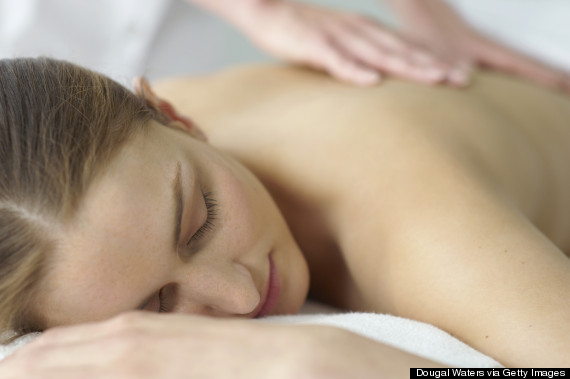 The calming treatment can also help you spend more time asleep, according to research from Miami University's Touch Research Institute. "Massage helps people spend more time in deep sleep, the restorative stage in which your body barely moves," the Institute's founder Tiffany Field, Ph.D., told More magazine in 2012.
In one study of people with fibromyalgia, 30-minute massages three times a week for five weeks resulted in nearly an hour more of sleep, plus deeper sleep, she said.
Massage may ward off colds.
There's a small body of research that suggests massages boost immune function. A 2010 study, believed to be the largest study on massage's effects on the immune system, found that 45 minutes of Swedish massage resulted in significant changes in white blood cells and lymphocytes, which help protect the body from bugs and germs.
It could make you more alert.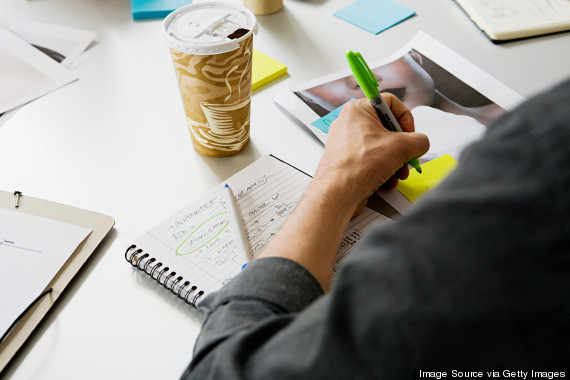 At least one study has linked massage to better brainpower. In a 1996 study, a group of adults completed a series of math problems faster and with more accuracy after a 15-minute chair massage than a group of adults who were told to just sit in a chair and relax during those 15 minutes.
Massage may ease cancer treatment.
Among patients receiving care for cancer, studies have noted multiple benefits of massage, including improved relaxation, sleep and immune system function as well as decreased fatigue, pain, anxiety and nausea.
It may alleviate depression symptoms.
A 2010 review of the existing studies examining massage in people with depression found that all 17 pieces of research noted positive effects. However, the authors recommended additional research into standardizing massage as treatment and the populations who would most benefit from it.
Massage could help with headaches.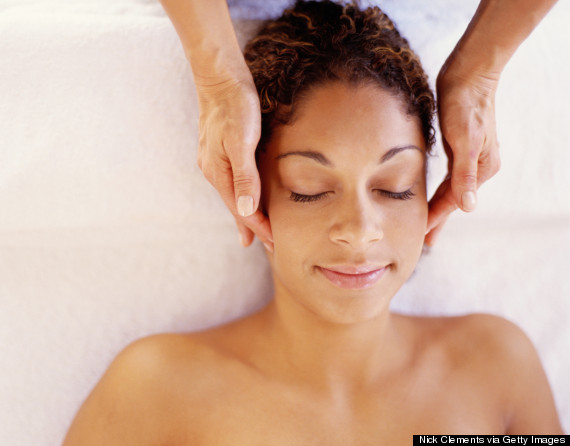 The power of touch seems to help limit headache pain. A 2002 study found that massage therapy reduced the frequency of chronic tension headaches. And in a very small 2012 study, 10 male patients with migraine headaches noted significant pain reduction after neck and upper back massage and manipulation. You may even be able to reap the benefits without seeing a professional: Start by applying gentle pressure with your fingertips to your temples, then move them in a circular motion along the hairline until they meet in the middle of your forehead, WebMD reported.
The stress reduction is scientific.
Between the dim lights, soothing music and healing touch, it certainly feels like stress melts away during a massage, but research suggests a very literal reduction of cortisol, a major stress hormone. Chronically high levels of cortisol can contribute to serious health issues, like high blood pressure and blood sugar, suppressed immune system function and obesity.
Ready to book an appointment? Here's what to expect at your first massage from Susie Ellis, president of Spafinder, Genevieve Reiter, an adjunct instructor in the massage program at New York College Of Health Professions and Cody Landis, an instructor at the Swedish Institute:
What To Expect At Your First Massage
To find a good massage, ask friends for references or look up reviews online. For a list of spas participating in the Wellness Week deal, which provides select treatments for a discounted price, click here. Feel free to ask questions about the facility to get a sense if it will be a positive experience for you. And ask about types of massage -- for a first-timer, Ellis suggests booking a Swedish massage, which is relaxing and gentle, while still being therapeutic. If you are interested in exploring other types, Reiter suggests speaking with your therapist ahead of time about what technique may work for how you're manifesting your stress. The Swedish-style massages tend to focus on where you hold your stress with stretching and oils, while the Asian-style massages focus more on individual organs, with no oils. Also, Landis reminds patients to check that massage therapists are licensed in your state -- ask the facility, or check with the American Massage Therapy Association.

When you're setting up your appointment, voice any requests about your therapist and feel free to ask questions about his or her experience or technique. Now is also the time to state whether you'd prefer a male or female therapist. While Ellis says it's perfectly fine to state a gender preference, she also reminds novices that there's a draping protocol during the session, which means only one part of your body will be exposed at any given time to ensure modesty.

A timely arrival is the first step to a relaxing massage. Ellis recommends arriving about 15 minutes before your appointment time so you have plenty of time to get set up -- if the facility offers amenities like a steam sauna or a hot tub, you may want to up that extra time to an hour. Showing up late will shave minutes off your massage time, as many places will enforce the same end-time to avoid delaying the next customer. Not to mention, the stress of rushing to keep your appointment can kill off the relaxation vibe. When you check in, be sure to alert the front desk to any pre-existing medical problems, even if you don't think it will interfere with the services, Landis says. "It's useful for us to know about everything," he explains -- a patient could be on pain medication, for instance, that affects treatment even if the condition is unrelated.

For the benefit of both you and your therapist, take a shower before starting your treatment, Ellis advises. Many facilities have showers on-site, but call ahead so you can plan accordingly, and shower at home if not. And if you have long hair, remember to bring something to tie it back. It's also best to lay off the perfume, if possible, which can interfere with any aromatherapy meant to enhance the experience.

Massages are about relaxation -- so make this an electronic-free zone. Turn your phone off or put it in silent. Better yet, leave it in the locker room if there's a secure, locked place. Your messages will still be there when you get out, we promise.

It's best not to wear any jewelry during a massage -- in fact, you may even want to leave it at home, so you don't risk leaving it behind in the treatment room.

Oftentimes people forget to use the bathroom before their massage, Ellis says, which can cut into treatment time if you have to get up later. (Though if you do need to get up partway through, don't worry -- Ellis says it happens.)

Once you're all set, the massage therapist should meet you and walk you back to your room. At this point, if you're feeling nervous, it's completely appropriate to tell him or her that this is your first massage, Ellis says. He or she should leave the room while you remove your clothes, and then knock to make sure you're ready before returning to the room.

One of the most nerve-wracking parts of a first massage is knowing exactly how much clothing to take off (and leave on). "That's the big question," Ellis says. If you want to do what most people do, take everything off and get under the sheet that's laid out on the massage table. If you're feeling more modest, you can leave your underwear on. But either way, Ellis says it's important to remember that you'll be covered by the sheet, with only one area of your body being worked on at any given time. "You're never exposed in front of the therapist," she says.

One question Reiter says she gets from first-timers is concern over how much oil will be used on the body. Applying oil as a lubricant allows the initial few strokes of the hand to glide, she explains, but a skilled therapist should use only as much as can be absorbed by the skin before moving on to the next area of the body. "You don't want to be getting off the table feeling like you need a shower," she says. Feel free to ask for a light application of oil if you're concerned, or even a water-based cream, which can achieve the same affect without a residue.

Once the massage starts, communicate with your therapist about anything that can make the experience better. Let him or her know if the music is too loud, the temperature too cold or the pressure too hard (or not hard enough). And don't worry about being rude -- the therapist will actually appreciate the feedback. "They really want you to have a good experience," Ellis says. Sometimes a massage might be a little uncomfortable when working on tight spots, but it should never hurt, Reiter says. So pipe up if you're feeling pain -- the therapist can adjust to use another technique to achieve the same affect. "A good massage therapist is going to be adaptable to anything that comes toward them." Also communicate if there's an area of your body that needs particular attention -- or one you'd prefer not be touched.

Massage is a time for relaxation, so beyond communicating your needs, Reiter suggests skipping too much personal conversation between you and the therapist. The body's response to massage will vary from person to person, according to the Swedish Institute. You may feel as though you are entering a deep state of relaxation or even drift off to sleep for a bit. Landis suggests really tuning into your body, actively monitoring what's happening in your muscles, the skin and your joints, which can help to enhance the experience.

When your massage is over, don't feel pressured to leave quickly. Take some time to relax and enjoy how your body feels, Ellis suggests, rather than rushing to change back into your clothes and leap back into life. "Just be with that state for a while," she says. If there's a relaxation lounge, consider paying a visit -- or just drink some water and find a place where you can sit and relax for a bit. After your massage, you could feel a whole range of reactions, from being more energized to feeling tired, Landis explains, suggesting patients take caution before attempting a task that requires motor control. Depending on massage type, you may feel a bit of soreness in the coming days, akin to how your muscles sometimes feel after a workout.

Most spas ask you to pay after your service is rendered, so settle your bill at the front desk on your way out. A typical hour-long massage costs anywhere from $50 to $200 and up, Ellis says. "Tipping is usual and customary," Reiter says. She recommends adding about 15 percent for any therapist who doesn't own his or her own business (in that case, no need to tip). Some facilities add the tip on automatically and others require you pay gratuities in cash, so ask ahead of time to make sure you're prepared. If you're getting a discounted service, the etiquette is to tip based on the original price.

If you liked the facility and therapist, consider booking another appointment -- regular massage has been linked to a host of health benefits, including management of anxiety and depression, improvements in sleep and increased alertness. To get the maximum benefit, Reiter usually suggests to her massage clients that they come two or three weeks in a row at first to get a problem area (like muscle tension) under control and then continuing with once monthly appointments. "It also obviously is a function of the ability to afford something like this," she explains. Weren't a fan of your first experience? Consider trying a new place, a different therapist or even a new style of massage.