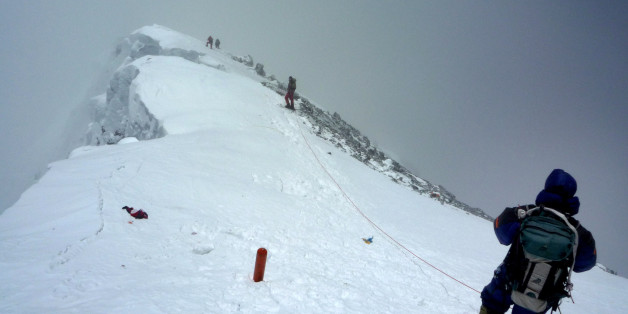 On April 18, at about 6:30 a.m. local time, an avalanche swept down off the west shoulder of Everest and killed 16 climbers. To anybody who's familiar with Everest climbing, it should come as no surprise that all of the men were Sherpa porters. Sherpas are Everest's workforce—the literal backbone of the climbing industry there. The men who were struck were either carrying 80-pound loads to Camps 1 and 2, or they were on their way back to Base Camp. Without the hard work of the Sherpa porters, it would be largely impossible for Americans and Europeans with slightly above-average physiology, and well-above-average disposable income, to scale the world's tallest mountain.
SUBSCRIBE AND FOLLOW
Get top stories and blog posts emailed to me each day. Newsletters may offer personalized content or advertisements.
Learn more