The new small grass patches at Detroit's airport might seem odd to some travelers, but they're going to make a big difference for some fliers and their pets.
Detroit Metropolitan Airport opened a Service Dog Relief Area in the McNamara Terminal Tuesday. With patches of fake and real grass and a fake fire hydrant with a sprinkler system adjacent to a cleanup area, the spot makes it easy for dogs to "do their business" without their owners having to take them outside -- and for those who have never flown with a pet, imagine the hassle of leaving the airport and go back through security whenever you needed to use the restroom.
Black Labrador owner Marguerite Maddox told the Detroit Free Press that her dog Jello being able to use the bathroom inside was a "blessing." Jello helps Maddox with her hearing disabilities, according to the paper.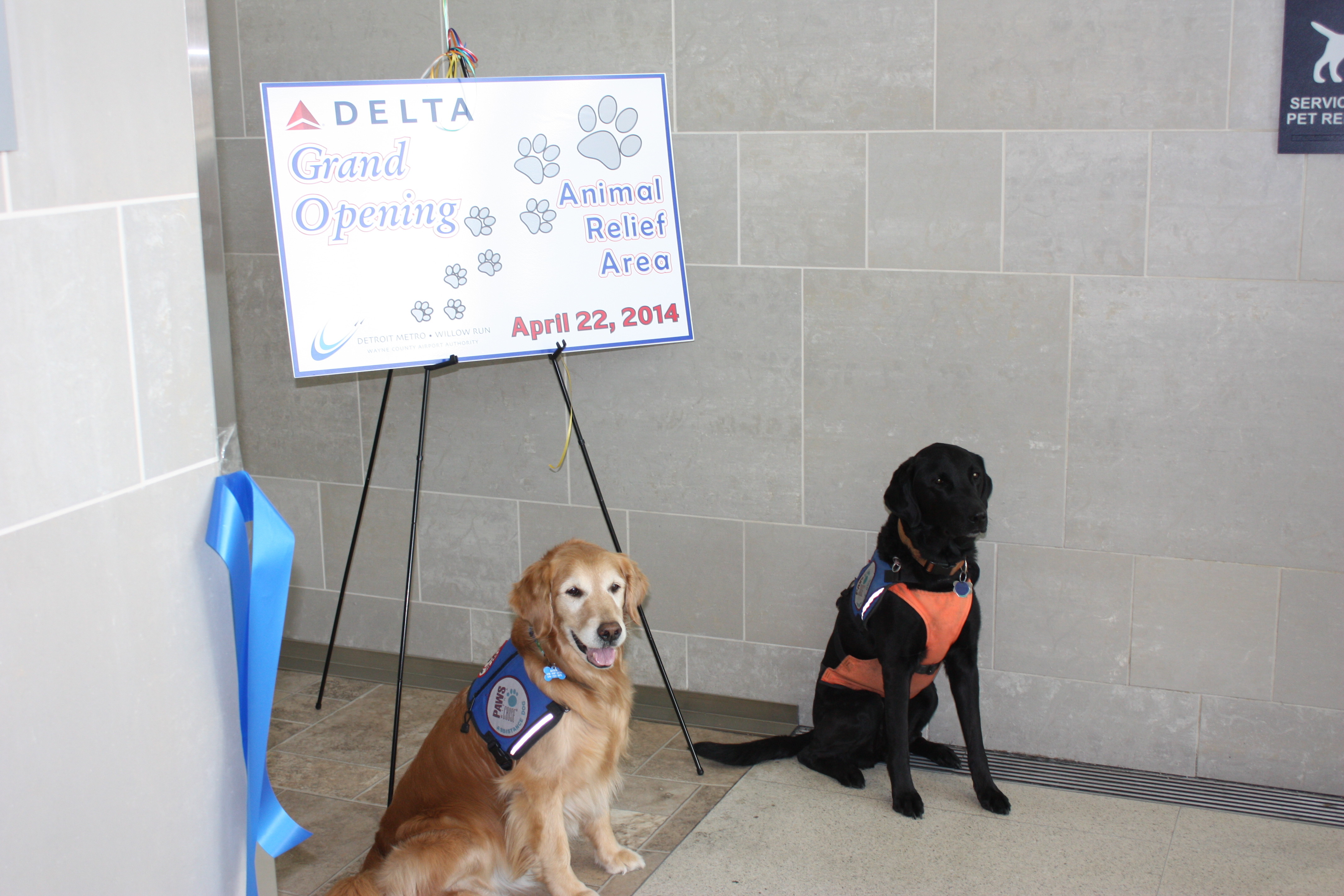 Courtesy Detroit Metropolitan Airport.
An enclosed dog relief area opened at San Diego's airport last year. Several other airports have dog bathrooms in the terminals, but most require owners to go outside, according to a list from PetFriendlyTravel.com.
Dubbed "Central Bark" by employees, the relief area in Detroit's airport was opened by Delta Air Lines. PAWS with a Cause, a national education and advocacy organization based in Michigan that trains assistance animals, brought two service dogs for the opening, who tried out the relief area and seemed to get the hang of it, according to the Free Press.

Courtesy PAWS with a Cause.
"It's a wonderful convenience for our dogs," PAWS with a Cause Community Outreach Manager Deb Davis told WJBK-TV (watch the video above). "We want them to be as comfortable as possible, especially our service dogs, because quite honestly they are an extension of a person's body."
ALSO ON HUFFPOST:
PHOTO GALLERY
BEFORE YOU GO
shelter dogs
PHOTO GALLERY
shelter dogs