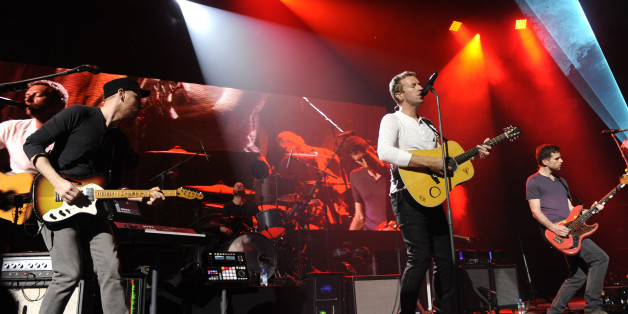 Stopping by BBC Radio 1 Wednesday, April 23, to perform an in-studio session of their new song "Oceans," off of their upcoming album "Ghost Stories." Based on the live rendition, the song appears to be an acoustic-driven number that calls back to the days of "Parachutes," with a little slide guitar and a steady stream of radar bleeps added in to keep things in the now. We can add "Oceans" as another success off the band's upcoming LP, including "Midnight," "Magic," "Always In My Head" and "Another's Arms." "Ghost Stories" comes out on May 19.
SUBSCRIBE AND FOLLOW
Get top stories and blog posts emailed to me each day. Newsletters may offer personalized content or advertisements.
Learn more