Julia Louis-Dreyfus gets busy with a clown in the May issue of GQ.
If you ever needed a metaphor drawn out for you and splattered across colorfully glossy pages, this would be it. Clearly, the actress, 53, is all about clowning around.
But with the new season of "Veep" killing it on HBO, Louis-Dreyfus admits that her mess of a character, Selina Meyer, isn't fueled by her own inner demons. "I don't have a shit-ton of baggage," she told GQ. "There's not some grotesque, dark thing."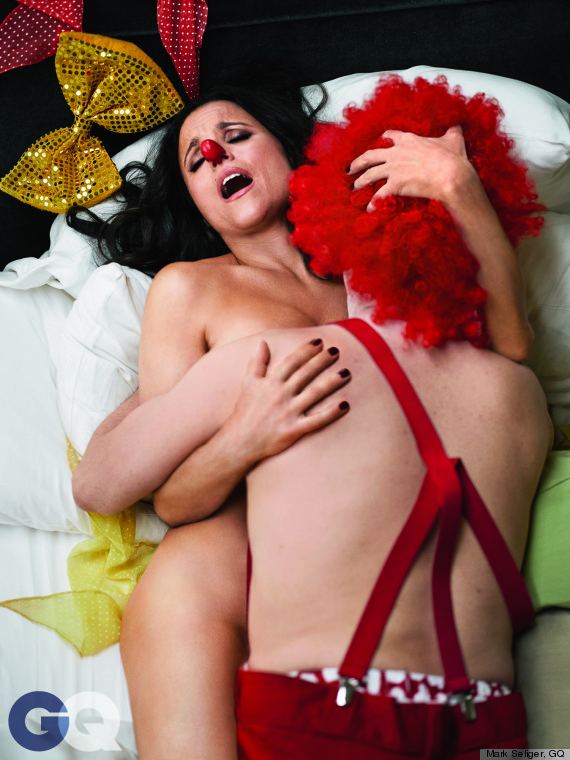 FOLLOW HUFFPOST