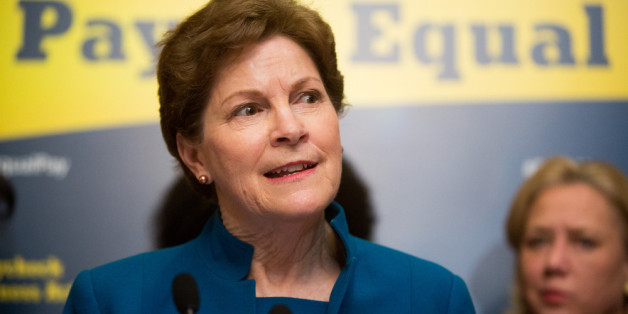 WASHINGTON -- Can't a senator congratulate her local sports team in a perfunctory tweet?
That's what Sen. Jeanne Shaheen (D-N.H.) did after the Boston Bruins beat the Detroit Red Wings on Saturday.
Congratulations to @NHLBruins on a big win today - moving on to Round 2 and Montreal!
But the New Hampshire Republican Party's Twitter account got mad.
You don't know the first thing about hockey. Spare us the staff authored tweets RT @JeanneShaheen: Congrats to @NHLBruins on big win today
Then it woke up even crankier on Sunday.
RT @RealEdMosca: Nobody believes @SenatorShaheen took time from her wine-tasting tour in NapaValley 2 tweet re Bruins. Bad idea by her staff
Shaheen has not responded, but Ana Marie Cox did.
You don't know the 1st thing about sportsmanship MT @NHGOP: You don't know the 1st thing about hockey RT @JeanneShaheen: Congrats to Bruins
Also on HuffPost:
Longest Serving Senators In U.S. History
SUBSCRIBE AND FOLLOW
Get top stories and blog posts emailed to me each day. Newsletters may offer personalized content or advertisements.
Learn more