This 'Lawbreaker' Threw On A Dress And Got A Law Changed. See Just How He Did It.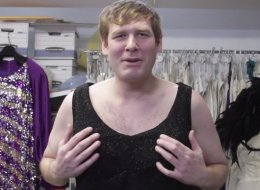 Comedian Ben Kissel was determined to change an outdated law in the town of Haddon, New Jersey.
So what did he do? He threw on a dress.
Kissel's crusade against the small town's law denouncing cross-dressing was documented -- including his quest to find the perfect outfit, his venture out in the snowy township and his subsequent arrest.
Watch a video of Kissel's fight for cross-dressing above.