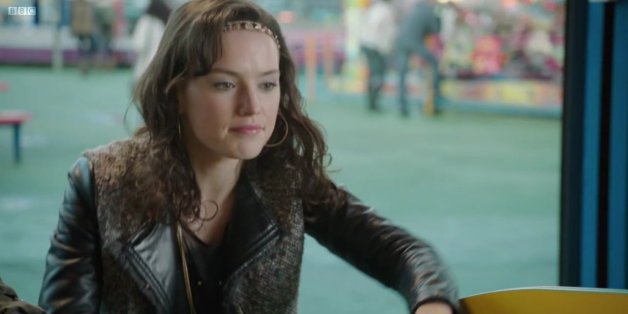 Just hours after Oscar Isaac became the subject of the latest "Star Wars: Episode VII" casting rumors, the movie's official roster was revealed in the form of a photo from Tuesday's inaugural table read. Many of the names bandied about for months made the cut, but at least one of the film's leads will be played by a relative unknown.
Daisy Ridley appears to have nabbed the role that at one point had Lupita Nyong'o in talks with director J.J. Abrams, as she and Carrie Fisher are the only actresses announced for the movie. More recently, British newcomer Maisie Richardson-Sellers was also reportedly tied to the part, which was described as a "young black or mixed-race woman who may be a descendent of Jedi Knight Ben Kenobi."
Ridley's résumé comprises a handful of one-off appearances on British series like "Youngers," "Silent Witness" and the Jeremy Piven-fronted "Mr Selfridge." Beyond those credits, the closest trace we have of her acting history is a three-minute sizzle reel that just so happens to open with a conversation about John Williams and "Star Wars." (Since her casting in "Episode VII" was announced, the reel has been turned to private on both YouTube and Vimeo.)
The photo of the table read posted to the "Star Wars" Facebook page finds Ridley sandwiched between Fisher and Harrison Ford, so we can at least speculate that means she'll play Princess Leia and Han Solo's daughter?
Twitter offers a few more hints:
I grew up with Daisy Ridley. We were looked after by the same nanny from birth until about 10. Now she's the female lead in Star Wars?! Wow.
8 months ago Daisy Ridley told me she was stressed about the acting business. She's just been cast in #StarWars so happy for her. #KeepOn
As of this post's publication, Ridley does not yet have her own Wikipedia page. She did join Twitter on Tuesday morning, though.
Overwhelmed by all the support. This is the greatest day of my life. I'm told I can't say who I'm playing yet, but it's exciting!
SUBSCRIBE AND FOLLOW
Get top stories and blog posts emailed to me each day. Newsletters may offer personalized content or advertisements.
Learn more