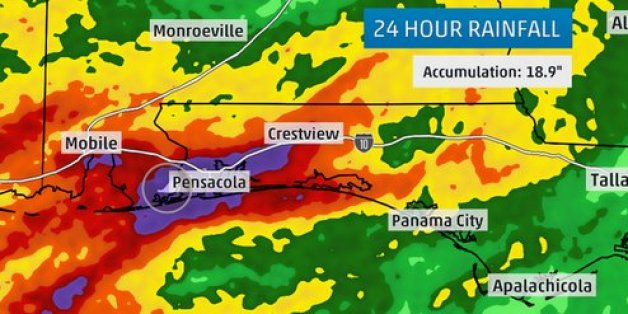 Tuesday night into Wednesday morning, Alabama's Gulf Coast and the Florida pandhandle were hit with torrential rain that caused widespread flooding. As much as 15 to 20 inches of rain fell on the Panhandle over a 24-hour period, and there was plenty of photo documentation. Below, some of the more dramatic shots:
SUBSCRIBE AND FOLLOW
Get top stories and blog posts emailed to me each day. Newsletters may offer personalized content or advertisements.
Learn more