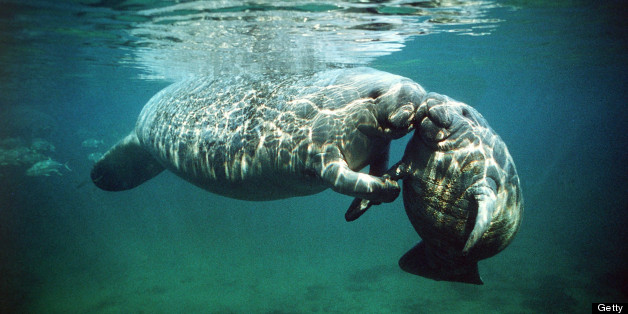 A non-profit legal organization has filed suit to force the federal government to reclassify the manatee from endangered to threatened, reopening the bitter fight over efforts to protect the species from boats.
The Pacific Legal Foundation said it decided to file suit after the government failed to act on its 2012 petition to reclassify the manatee.
The California-based foundation said the U.S. Fish and Wildlife Service's own study recommended the change in 2007 because of the manatee's improving prospects. This year, a single-day count found 4,834 manatees in Florida, well above the minimum stated by the federal government, the foundation said.
"It has been seven years since the federal government's own scientific review signaled that the manatee should be removed from 'endangered' status," said Christina M. Martin, an attorney in the foundation's Palm Beach Gardens office. "But no action has been taken. Everyone who values responsible environmental management should be concerned by this foot-dragging and failure to follow scientific findings."
"We think there's no justification for downlisting them at this point," he said.
The Pacific Legal Foundation, which focuses on property rights, limited government and individual liberty, represents Save Crystal River Inc., a Citrus County group concerned about boating restrictions in King's Bay.
Although a reclassified species would still retain full protection, the downlisting could be the first step toward removing its protected status completely.
Chuck Underwood, spokesman for the U.S. Fish and Wildlife Service, said the agency is still considering the foundation's petition. He said the work had been delayed by budget constraints.
dfleshler@tribune.com, 954-356-4535 ___
SUBSCRIBE AND FOLLOW
Get top stories and blog posts emailed to me each day. Newsletters may offer personalized content or advertisements.
Learn more