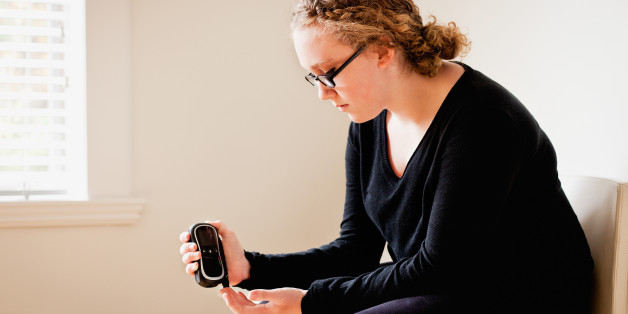 Ron Levine via Getty Images
The study, published in the May 7 child health issue of JAMA, analyzed data from more than three million children and teens up to age 19 from California, Colorado, Ohio, South Carolina, Washington state and selected American Indian reservations in Arizona and New Mexico. After adjusting for confounding variables, the researchers found that type 2 diabetes increased by nearly a third, while type 1 diabetes increased by more than 20 percent over the eight year period of the study.
In 2001, 1.48 per 1,000 American children from infancy through age 19 were diagnosed with type 1 diabetes, according to the research, while by 2009 that rose 21.1 percent to a rate of 1.93 per 1,000. White children were most likely to have type 1 diabetes at a rate of 2.55 per 1,000 children diagnosed, but researchers found that rates also increased among minority groups.
"Historically, type 1 diabetes has been considered a disease that affects primarily white youth; however, our findings highlight the increasing burden of type 1 diabetes experienced by youth of minority racial/ethnic groups as well," the authors wrote.
Type 2 diabetes rates grew even more. In 2001, there were 0.34 diagnoses per 1,000 U.S. kids ages 10 through 19, but by 2009 diagnoses rose 30.5 percent to a rate of 0.46 per 1,000 children. Researchers found that type 2 diabetes prevalence was highest among American Indian youth at 1.2 per 1,000, followed by 1.06 per 1,000 among black youth, 0.79 per 1,000 among Hispanic youth and 0.17 per 1,000 among white youth.
"While we do not completely understand the reasons for this increase, since the causes of type 1 diabetes are still unclear, it is likely that something has changed in our environment, both in the U.S. and elsewhere in the world, causing more youth to develop the disease, maybe at increasingly younger ages," lead researcher Dana Dabelea, M.D., Ph.D., of the Colorado School of Public Health, Aurora, Colo. told HealthDay. "Most likely [it] is the obesity epidemic," she said, "but also the long-term effects of diabetes and obesity during pregnancy, which have also increased over time." Obesity is a known risk factor for type 2 diabetes, as it seems to promote insulin resistance.
Also on HuffPost:
What Affects Diabetes Risk?
FOLLOW HUFFPOST