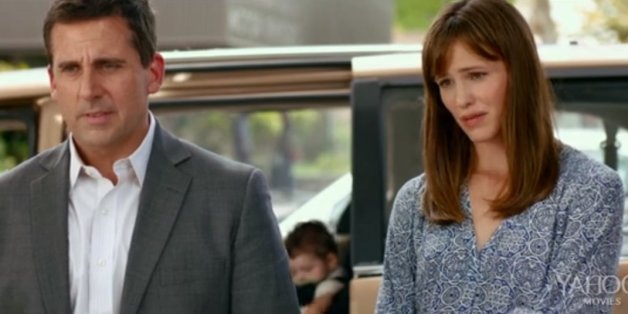 "Alexander and the Terrible, Horrible, No Good, Very Bad Day" gets a decidedly 21st-century treatment in the forthcoming film adaptation. The first trailer is now online, and it contains everything from unwieldy text-message humor to the actual use of the words "hashtag blessed." In other words, Judith Viorst's beloved 1972 children's book is not quite so simple (or, in trailer form, funny) anymore.
Steve Carell and Jennifer Garner star as Alexander's #blessed parents, for whom everything is going swimmingly until a disastrous 24 hours threatens their stability. They oversleep, which results in a chain reaction of events spiraling out of control, including Alexander's brother (Dylan Minnette, who you may remember as Jack's son on "Lost" and Fitz's son on "Scandal") failing a driving test administered by Jennifer Coolidge. Don't worry, Alexander (Ed Oxenbould) saves the day with a sentimental speech about appreciating the bad so you can get to the good. "Alexander and the Terrible, Horrible, No Good, Very Bad Day" opens Oct. 10.
Related on HuffPost:
Summer Movie Preview 2014
SUBSCRIBE AND FOLLOW
Get top stories and blog posts emailed to me each day. Newsletters may offer personalized content or advertisements.
Learn more