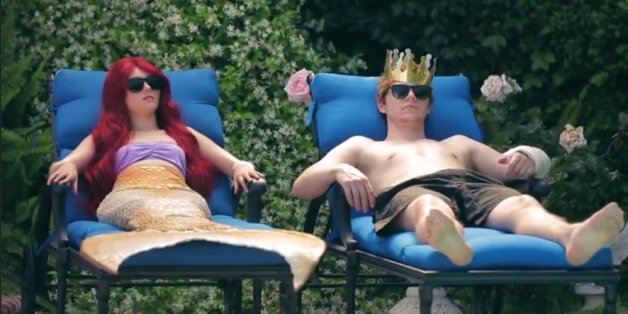 Sofia Coppola's version of "A Little Mermaid" is still a long way from theaters, but Funny or Die has already whet our appetite with its spot-on parody of the unmade film. AnnaSophia Robb plays Ariel, obsessed with her shell-shaped smart phone and Prince Eric (Evan Peters) who floats around in a pool with a crown and Ray Bans, and take cues from classic Coppola aesthetic (see "The Bling Ring," "Marie Antoinette" and "Lost in Translation"). They get drunk. They do karaoke. They smoke cigarettes under water. To be honest, it's actually a movie we'd pay money to see.
SUBSCRIBE AND FOLLOW
Get top stories and blog posts emailed to me each day. Newsletters may offer personalized content or advertisements.
Learn more