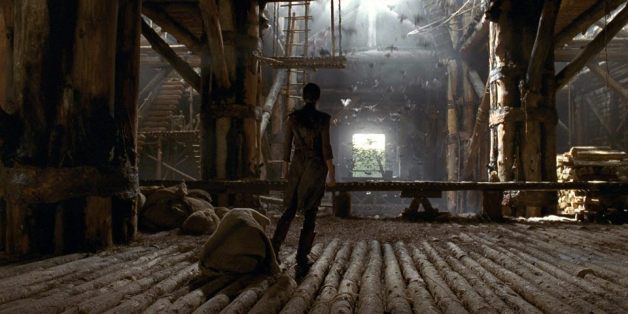 For those who haven't seen Darren Aronofsky's "Noah," there is one scene in which the titular character (Russell Crowe) recants the Christian creation story. While the words match up to the bible, the visuals paint a slightly different story. The construction of the universe nods to the Big Bang theory and shows Darwinian evolution from fish to primates through single picture clips that simply blow the mind. However, once primates emerge, a space is provided, and then humans -- Adam and Eve -- appear as some sort of light beings who then eat the forbidden fruit. While there is no telling what Aronofsky's message is through this combination of ideas, it is, at the very least, one of the movie's most stunning bits. Also, Aronofsky fans should keep an eye out for an easter egg from "The Fountain" around the half-minute mark.
SUBSCRIBE AND FOLLOW
Get top stories and blog posts emailed to me each day. Newsletters may offer personalized content or advertisements.
Learn more