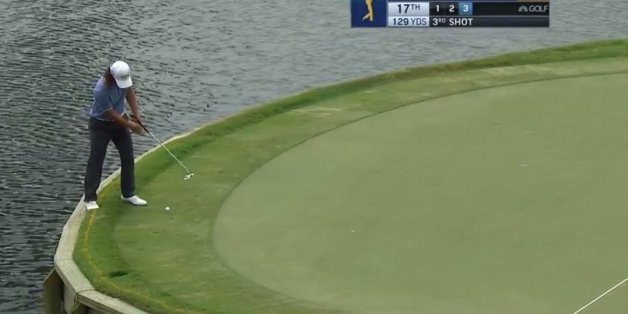 Golfer Richard H. Lee may never forget a pair of horrible shots at the Players Championship on Sunday. On the par-3 17th after his tee shot landed a few feet off the green, Lee almost whiffed twice in a row and the ball barely moved.
At least Lee had some fun with the blunder afterwards.
Well my 7 year old daughter says. "Dad I think I would have done better on 17!" " I can at least move the ball"
#smh #sheisright
SUBSCRIBE AND FOLLOW
Get top stories and blog posts emailed to me each day. Newsletters may offer personalized content or advertisements.
Learn more