Oh, the tattoo. From an innocuous badge inked ever so carefully on one's back to a blanket of color flowing from the shoulders to the ankles, the world has proven the tradition of permanently adorning the body with artwork is here to stay. Hidden from sight or paraded in public, designed by professionals or picked and poked by amateurs, humans just can't get enough of this particular brand of body modification.
Take, for example, a Harris poll from 2012, which declared that in the U.S. alone, one in five individuals had chosen to bring needle to flesh. That's 20% of the adults surveyed, for those bad with fractions.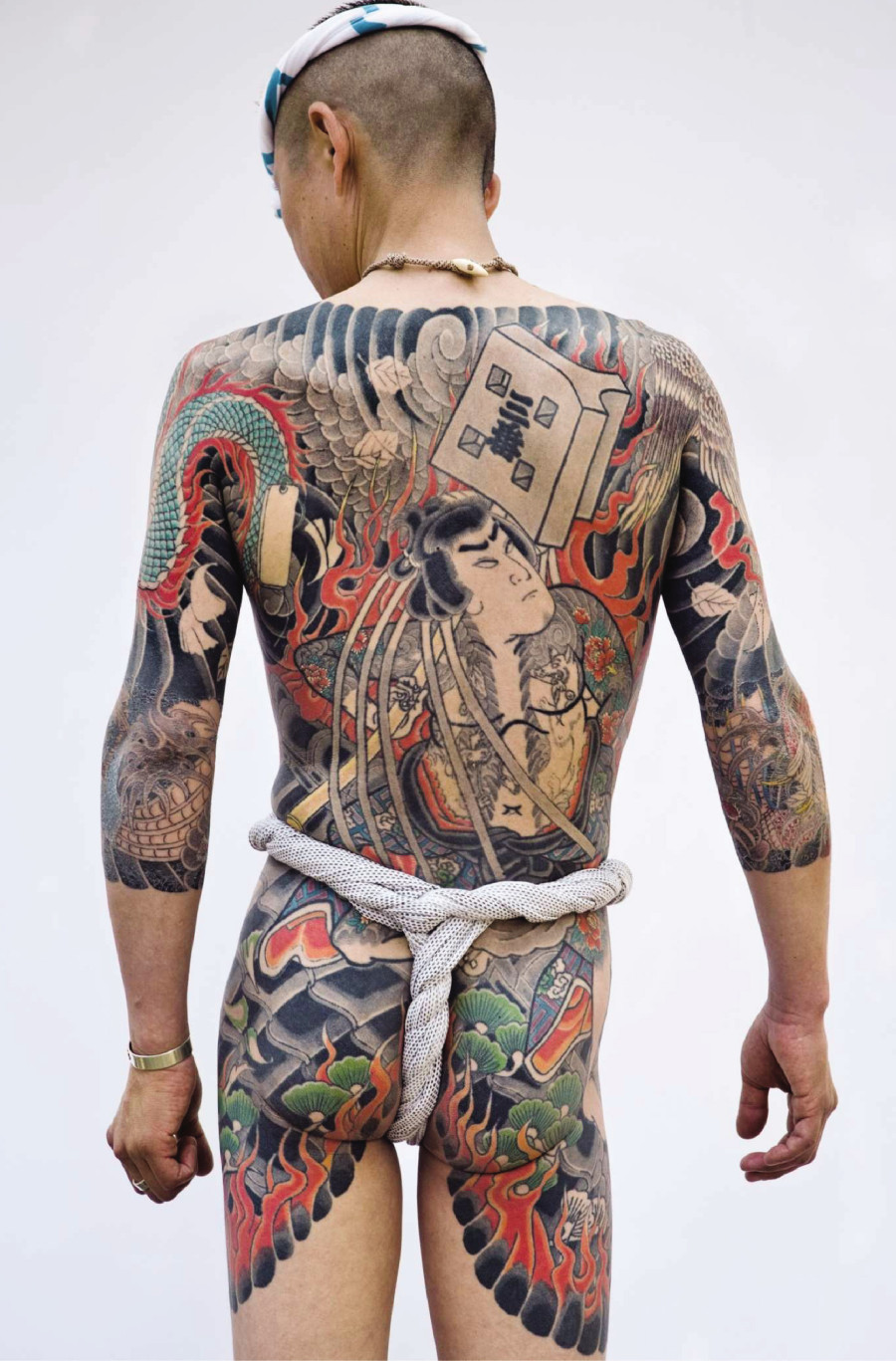 Traditional Japanese tattoo. © Photo by : Tatttooinjapan.com / Martin Hladik.
The utter ubiquity of the tattoo is certainly a contemporary phenomenon, but assuming the general act of inking is exclusive to the 21st century is a misstep. The art of tatoueurs runs far and deep throughout the historical archives, popping up in feudal Japan, centuries of Russian prison culture, early Roman civilizations and Native American tribes. Over the years, the tattoo has served as a mark of dishonor in one hemisphere and a sign of social prestige in another, a badge of courage in both the military and criminal realms.
Tattoos of yesteryear are essentially anthropological road signs, providing glimpses into the behaviors and rituals of peoples past. Even Otzi, that Iceman from 3,000 BC, lay claim to 50 prehistoric tattoos. And the word itself -- tattoo -- owes its origins to the Polynesian tatau observed by Captain Cook's crew in the 18th century. Covet an indelible design today, and you're harkening back to a practice performed by our earliest ancestors.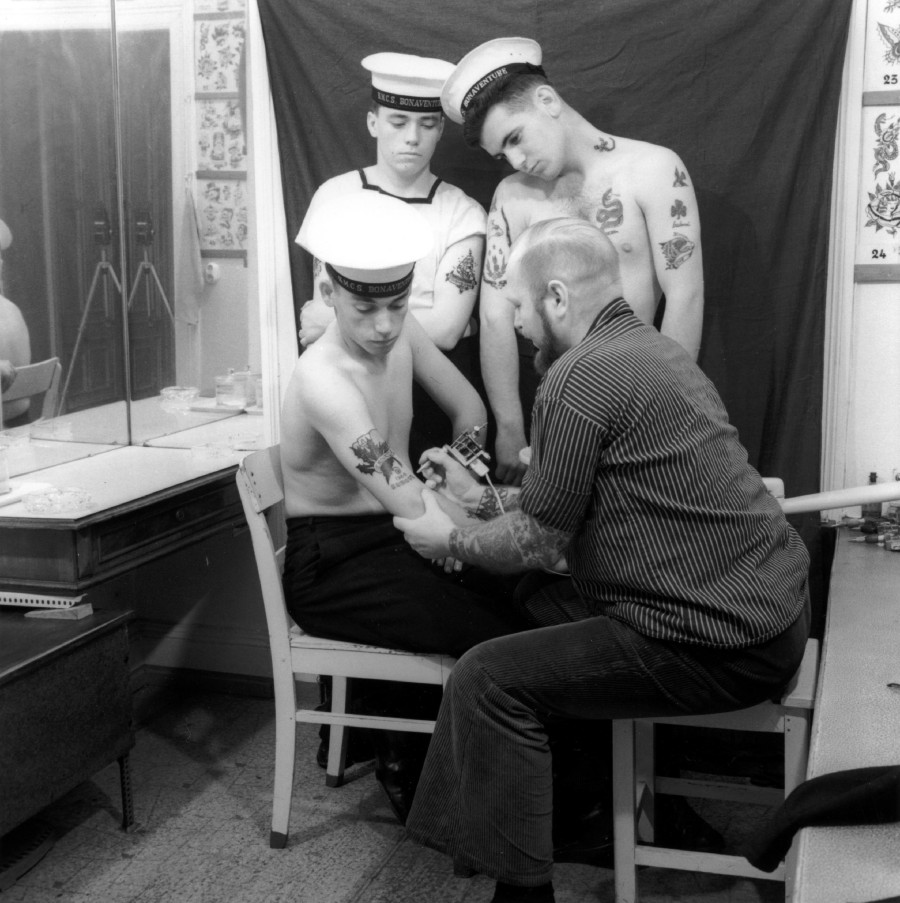 Flottenbesuch in Hamburg 1966. Photo, schwarz-weiß ©Courtesy Herbert Hoffmann and Galerie Gebr. Lehmann Dresden/Berlin.
A new exhibit at the Musée du Quai Branly is paying homage to the world's past and present obsession with tattoos, in the aptly titled show "Tatoueurs Tatoues." Presenting over 300 contemporary and historical works of body art, the exhibition is a rich trek through the emergence, growth and commercialization of the tattoo. From photographs to silicone "body extracts" to body suits, the works on display reveal the intricate aesthetic and specialized skill that's long gone into tattooing.
Thirty master tattooers helped provide imagery for the spectacle: French artist Tin-tin, Japanese artist Horiyoshi III, American artist Jack Rudy and the Polynesian artist Chimé among them. They join Anne & Julien, creators and editors-in-chief of the quarterly art review HEY!, who curated the massive survey. Moving from Japan, North America and Europe, to New Zealand, Samoa, Polynesia, Indonesia, Philippines, Thailand, China and Latin America, the word expansive only hints at how comprehensive this exhibition sets out to be.
While you might not be in the area of Paris, France from May 6, 2014 to October 18 2015, we have a small preview of the show below. Marvel at the tattoos on display and let us know your thoughts on the works in the comments.
SUBSCRIBE AND FOLLOW
Get top stories and blog posts emailed to me each day. Newsletters may offer personalized content or advertisements.
Learn more