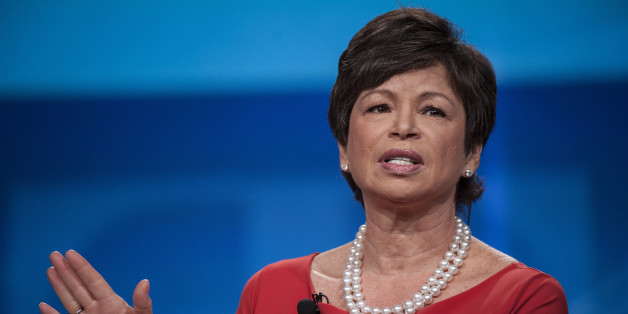 Senior White House adviser Valerie Jarrett took to Twitter on Friday to reject reports that the Obama administration has a commitment from House Speaker John Boehner (R-Ohio) to pass immigration reform before the midterm elections.
House Speaker John Boehner, R-Ohio, has told the administration he would like to see immigration reform pass as well, Jarrett said, although plenty of GOP caucus members are against the Senate bill, particularly those aligned with the conservative Tea Party movement.

Jarrett believes Boehner will allow a comprehensive immigration reform bill, or a package of bills, to come up for a vote after the primary election to avoid spoiling some GOP candidates' chances.

"I think we have a window this summer, between now and August, to get something done," Jarrett said. "We have a commitment from Speaker Boehner, who's very frustrated with his caucus."
After MSNBC News' Chuck Todd shared the story on Twitter, Jarrett responded, saying her message had been "lost in translation":
.@chucktodd lost in translation-- I said Boehner has made commitment to trying, not that he has made commitment to us or time frame.
Boehner spokesman Michael Steel echoed Jarrett's insistence that the speaker has made no commitment to pass immigration reform by November.
"Republicans are committed to reforming our immigration system, but as the speaker has said repeatedly, it's difficult to see how we make progress until the American people have faith that President Obama will enforce the law as written," he said Friday.
Also on HuffPost:
John Boehner's Lips Are Sealed
SUBSCRIBE AND FOLLOW
Get top stories and blog posts emailed to me each day. Newsletters may offer personalized content or advertisements.
Learn more