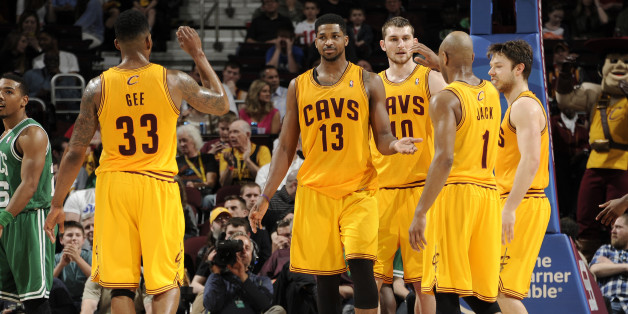 David Liam Kyle via Getty Images
It's official: The Cleveland Cavaliers are currently the best team in the NBA at the draft lottery.
For the second year in a row and the third time in four years, the Cavs will make the No. 1 overall selection in the NBA Draft. Cleveland entered the 2014 NBA Draft Lottery with just a 1.7% chance of winning but defied the odds to land the top choice in draft stocked with talented college players like Joel Embiid and Andrew Wiggins of Kansas, Jabari Parker of Duke and Julius Randle of Kentucky.
The results are in! The #Cavs hold the No. 1 pick in the upcoming @NBA Draft on June 26th. #AllForOne http://t.co/Oz7IACNX3Y

— Cleveland Cavaliers (@cavs) May 21, 2014
The Milwaukee Bucks had the league's worst regular-season record for the 2013-2014 season and the best odds of winning the 2014 NBA Draft Lottery at 25 percent. Milwaukee would settle for the No. 2 pick.
COMPLETE 2014 NBA DRAFT LOTTERY RESULTS
1. Cavs
2. Bucks
3. 76ers
4. Magic
5. Jazz
6. Celtics
7. Lakers
8. Kings
9. Hornets
10. 76ers
11. Nuggets
12. Magic
13. Timberwolves
14. Suns
YOU MAY LIKE
CONVERSATIONS
FOLLOW HUFFPOST