Well, "that never happened," according to Miley Cyrus.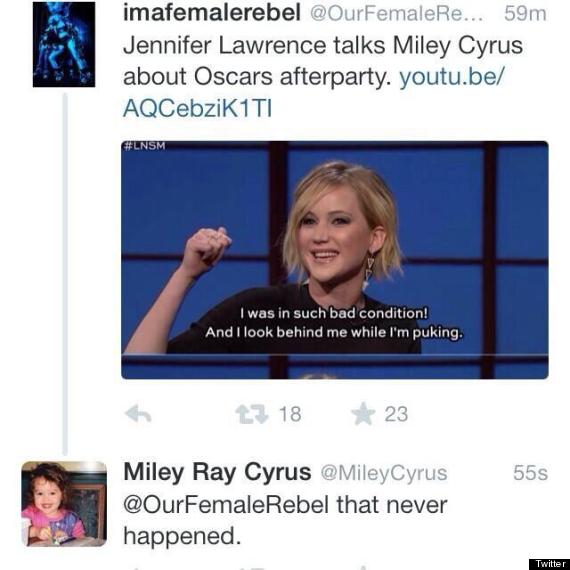 We're not sure why Cyrus deleted her tweet, but it seems that one of these two ladies isn't telling the truth.
SUBSCRIBE AND FOLLOW
Get top stories and blog posts emailed to me each day. Newsletters may offer personalized content or advertisements.
Learn more