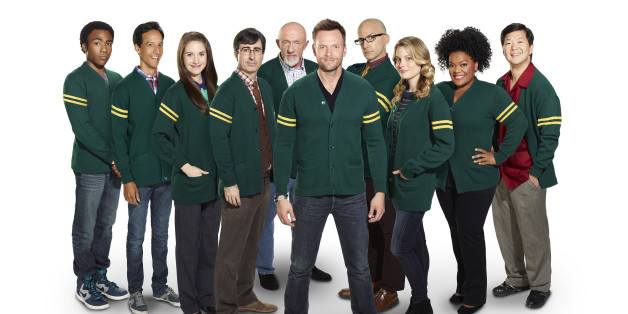 Class is back in session!
"Community" was canceled earlier this month, but now Sony Pictures and Hulu are reportedly in talks to bring the cult comedy back, according to The Hollywood Reporter. Sony Pictures Television's co-president Jamie Erlicht has been very vocal about his feelings for the show ever since news of the cancellation broke, saying that Sony "fights for the shows it believes in," and one of those shows is "Community."
No deal has been reported yet, but the news has received a lot of social media praise:
Woohoo hulu in talks to bring back community six seasons and a movie maybe in the future
Someone who isn't as optimistic is showrunner Dan Harmon. MTV reports that in a recent blog post, Harmon wrote that he was feeling "eh" about "Community" actually coming back; however, he also added that he wouldn't be the reason that the canceled show gets re-canceled.
Stay tuned, "Community" fans. #SixSeasonsAndAMovie may happen after all.
SUBSCRIBE AND FOLLOW
Get top stories and blog posts emailed to me each day. Newsletters may offer personalized content or advertisements.
Learn more