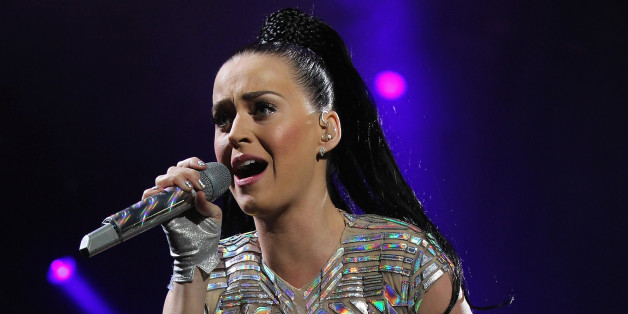 "I know it sounds really hippie-shit, but I'm living in the now and not fantasizing about the future," the "Dark Horse" singer continued. "I'm super Eckhart Tolle."
While the singer's breakup with Mayer may be her most recent, it's not the first one she's experienced in the public eye, and not the first she views as an opportunity for growth. In reference to her highly publicized split with Russell Brand back in 2012, Perry told Handler that the experience helped her define "the next boundaries in [her] love life."
"You have to go through the mud in order to find that peaceful place," Perry said. "In the long run, it was necessary for me to have more of a teammate."
Mayer may not have ended up filling that role, but Perry isn't worried about finding a future life partner. When asked how long she's ever gone without sex, the Grammy-nominated singer replied, "Maybe six months or a year. I don't stay single for long."
But without any plans for the future, how does the in-the-moment pop star hope to find her next beau?
"I carry a lot of rose quartz," she told Handler, "which attracts the male."
Also on HuffPost:
Katy Perry: Her 100 Sexiest Moments
SUBSCRIBE AND FOLLOW
Get top stories and blog posts emailed to me each day. Newsletters may offer personalized content or advertisements.
Learn more