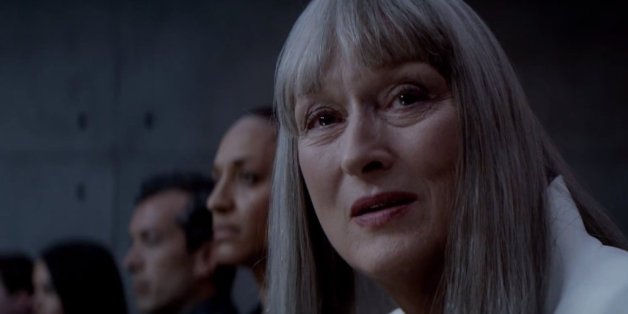 "Giver" purists cried out in dismay when the first trailer failed to offer the black-and-white imagery for which Lois Lowry's classic novel is known. Thankfully, the newest trailer assuages all fears, as the first minute lives up to our grayscale expectations. The clip also does a better job at meeting our Meryl Streep quota, and we're pleased to announce that the Oscar winner's in-charge demeanor is in full swing as Chief Elder. All other elements are as expected: Jeff Bridges sounds wise as The Giver, Brenton Thwaites is simmering with inquisitive angst as Jonas, and Taylor Swift is notably absent from the entire ordeal. "The Giver," directed by Phillip Noyce ("Patriot Games," "Salt"), opens Aug. 15.
Related on HuffPost:
Summer Movie Preview 2014
SUBSCRIBE AND FOLLOW
Get top stories and blog posts emailed to me each day. Newsletters may offer personalized content or advertisements.
Learn more