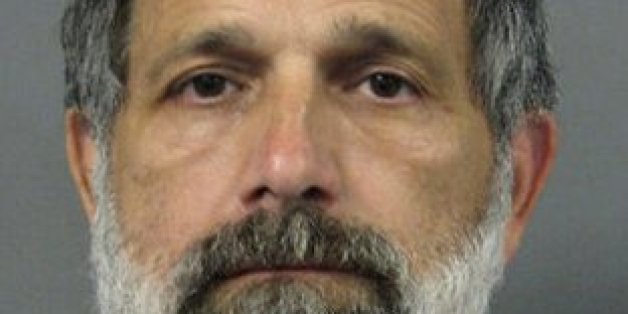 A Louisiana man is facing aggravated animal cruelty charges after being accused of shooting a neighbor's dog that he caught copulating with his purebred pooch.
Randall Schexnayder, 51, was booked Friday for a May 28 incident involving Raider, a 4-year-old labrador mix belonging to his neighbor, Jim Hanley.
Raider got out of his home in Metairie, Louisiana, after one of Hanley's kids left the front door unlatched. He returned a short time later bleeding and without his collar.
"[Hanley] thought the dog had been hit by a vehicle," Col. John Fortunato of the Jefferson Parish Sheriff's Office told Nola.com.
A veterinarian who examined Raider discovered the dog had been shot twice: One bullet entered his muzzle and exited near his mouth; the other entered on the left side of the neck, but did not exit, according to an incident report.
Hanley immediately suspected Schexnayder, who lives nearby and owns a purebred dog that was apparently in heat during the time Raider escaped. The breed of Schexnayder's dog was not released.
Hanley first met Schexnayder 10 months ago, when Raider had gotten loose. Schexnayder allegedly told Hanley that Raider better not go near his dog when she's in heat, the New Orleans Advocate reports.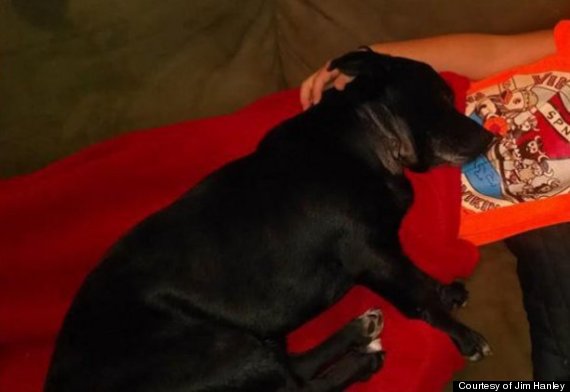 When police questioned Schexnayder, he said he first chased off Raider, but when the dog returned and attempted to mount the purebred canine, he took out a 22-caliber pistol and shot Raider twice, OhMiDog.com reports.
Raider is expected to survive, but Hanley said he wished Schexnayder had called him instead of shooting his pet, according to RawStory.com.
Schexnayder is currently free after posting $10,000 bail.
Like Us On Facebook |

Follow Us On Twitter |

Contact The Author
ALSO ON HUFFPOST:
PHOTO GALLERY
BEFORE YOU GO
Animals In The News
PHOTO GALLERY
Animals In The News