Chances are a dog in a high-kill shelter won't have a happy ending if they aren't adopted within a few days. That's why the people at Hollywood Grooming have stepped in to help make some of these shelter dogs look their best to quickly attract potential owners.
Maggie is blind in one eye, and when she was admitted to the L.A.-area shelter she had dirty, matted fur. Her chances of being adopted were extremely slim.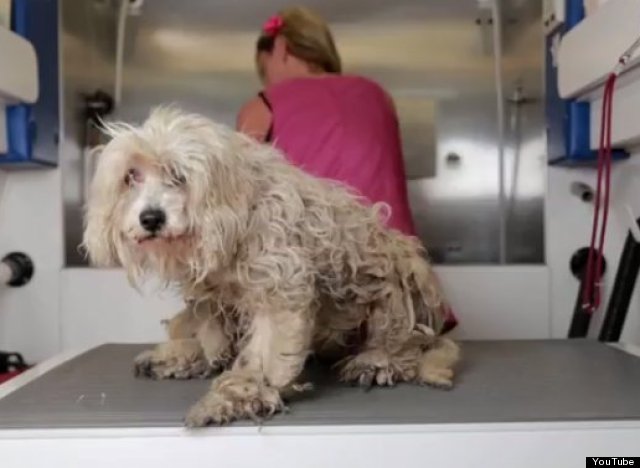 First, she was shaved.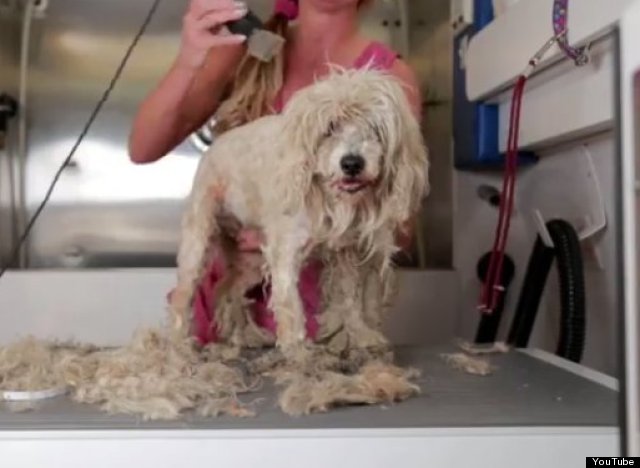 But she was still quite dirty ...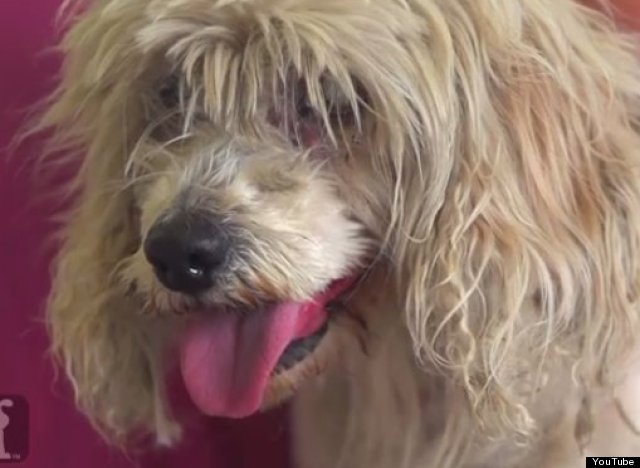 So she also got a nice bath.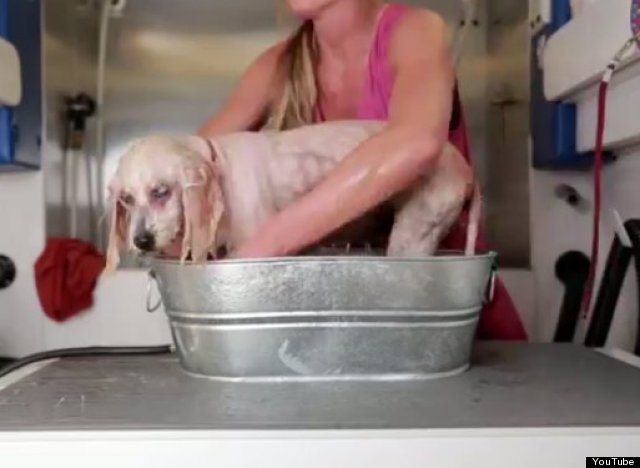 And even some cute bows!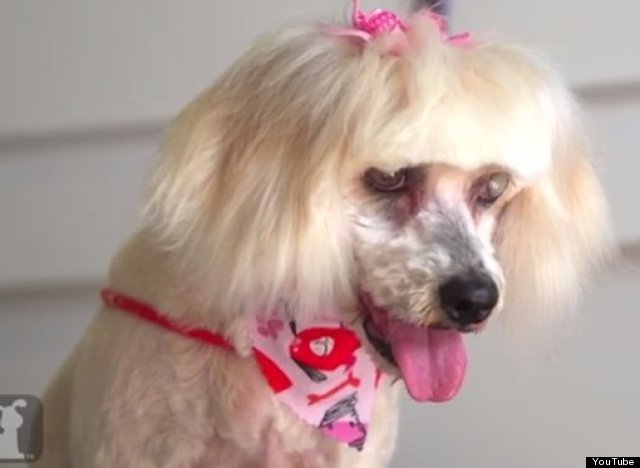 "This makeover transformation allowed Maggie to look as beautiful as she is on the inside, on the outside," writes The Pet Collective in the video description.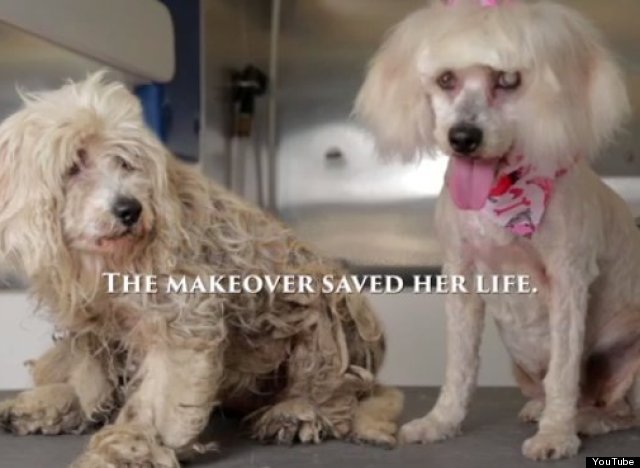 After her transformation Maggie looked like a completely different, happier dog, and a few days later she was adopted!
To learn more about animal care and control in Los Angeles or to donate, visit here.
Like Us On Facebook

Follow Us On Twitter
SUBSCRIBE AND FOLLOW
Get top stories and blog posts emailed to me each day. Newsletters may offer personalized content or advertisements.
Learn more