'Jean-Michel Basquiat Drawing: Work From the Schorr Family Collection' at Acquavella Galleries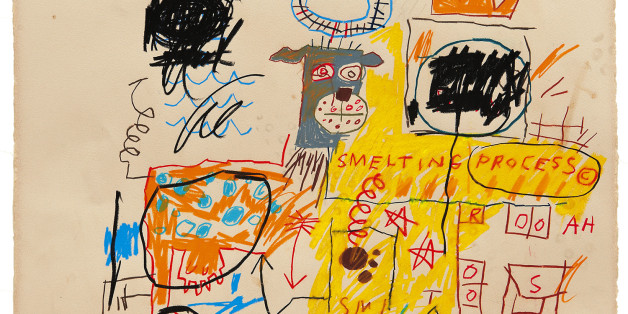 This show of 21 drawings and two paintings by Jean-Michel Basquiat from the collection of Herbert and Lenore Schorr, organized by Fred Hoffman, is invigorating and heartbreaking. And for anyone interested in gaining a fuller understanding of an artist who has recently become fashionable again, it should be required viewing.
Most of the works date to the first half of the 1980s, when Basquiat was in his early to mid 20s. They are densely packed with images and writing: quick sketches share space with lists, poems and stories.