Though it's repped names like "The City Of Big Shoulders" and "The Hog Butcher For The World," Chicagoans have Norman Mailer to thank for the much rosier superlative of the "Great American City."
"New York is one of the capitals of the world and Los Angeles is a constellation of plastic, San Francisco is a lady, Boston has become Urban Renewal, Philadelphia and Baltimore and Washington blink like dull diamonds in the smog of Eastern Megalopolis, and New Orleans is unremarkable past the French Quarter. Detroit is a one-trade town, Pittsburgh has lost its golden triangle, St Louis has become the golden arch of the corporation, and nights in Kansas City close early. The oil depletion allowance makes Houston and Dallas naught but checkerboards for this sort of game. But Chicago is a great American city. Perhaps it is the last of the great American cities."
"LIFE.com chose to focus on a place that, in so many ways — from the triumphant to the deeply troubling — remains an emblematic American metropolis," the gallery's introduction reads.
Below are a few scenes from the collection, which includes "extraordinary pictures" by LIFE photographers from the 1930s to the 1970s. The selections range from major events -- like the parade to welcome home NASA astronauts and Chicago natives James McDivitt and Ed White from the Gemini 4 space mission -- to slice-of-life shots from the city's West Side tenements.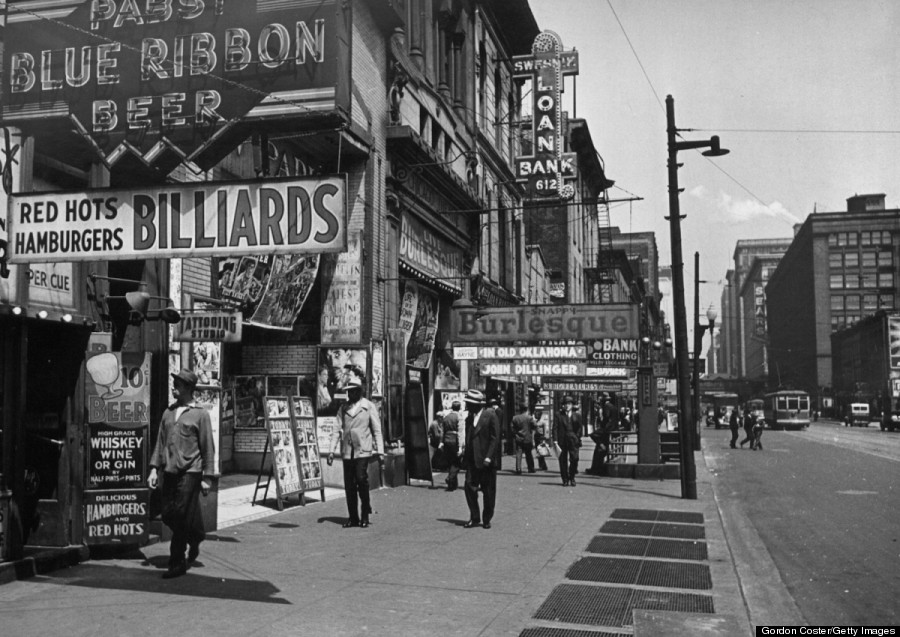 A Chicago street scene, 1944.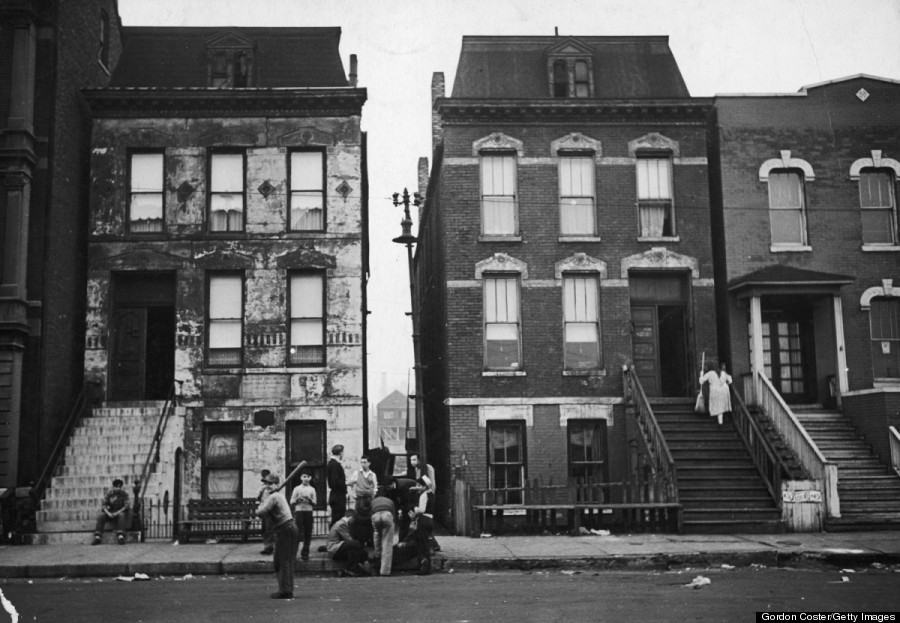 Tenement, West Side of Chicago, 1944.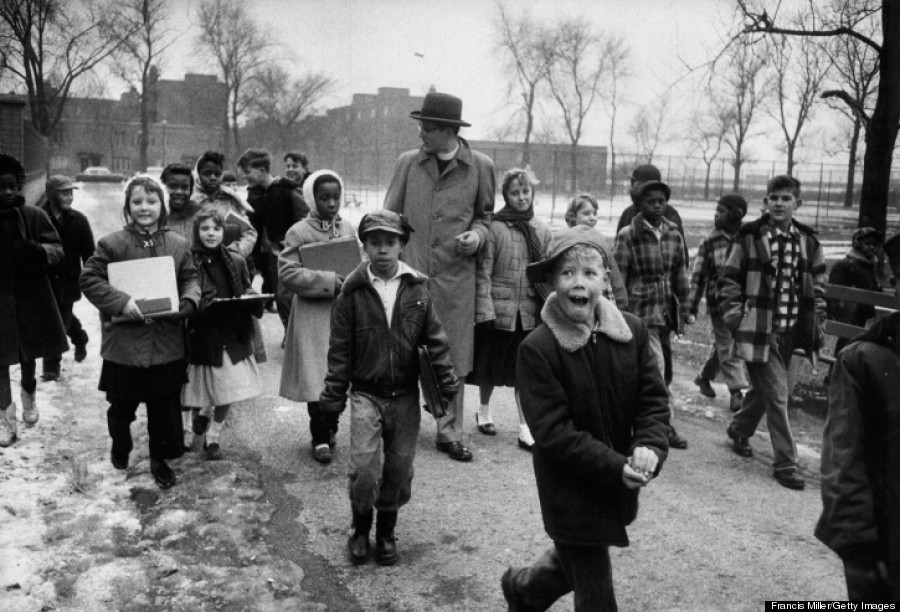 Chicago children, 1957.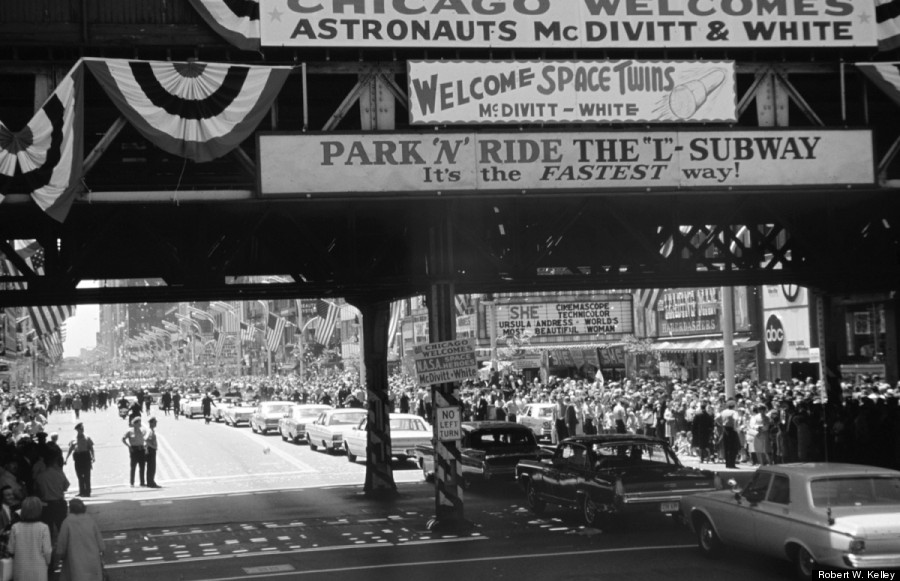 Chicago welcomes astronauts James McDivitt and Ed White, 1965.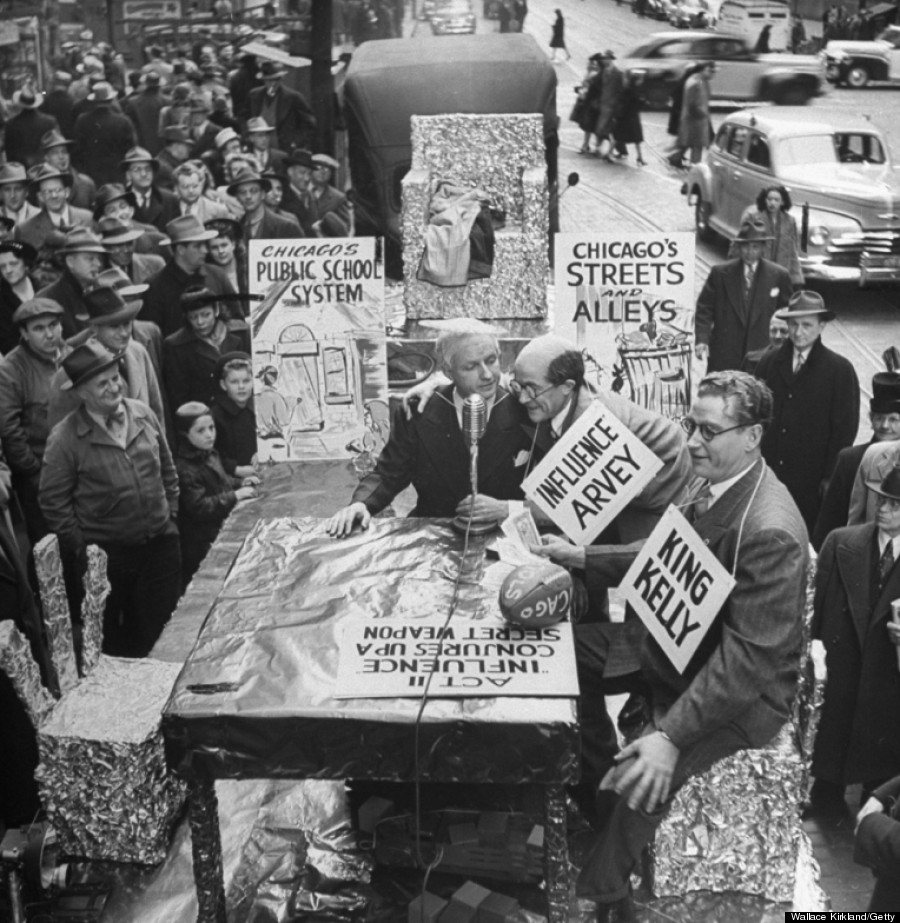 People gathering on the street to watch a satire of political officials, Chicago, 1947.