Indians Suffer Through Longest Heatwave On Record (PHOTOS)
Northern India is suffering through its longest heatwave on record, as temperatures reached a staggering 118 degrees in New Delhi yesterday. Wednesday marked the seventh day in a row with temperatures soaring above 110 degrees.
The heat spell has triggered frequent electricity blackouts, angering residents across India's north. The lack of energy supply has provoked protests since last week, with angry residents criticizing the government for failing to guarantee basic services. As Reuters explains, the growing unrest stands as one of the first major challenges for newly elected Prime Minister Narendra Modi, whose repeatedly vowed to provide reliable electricity supplies during his campaign.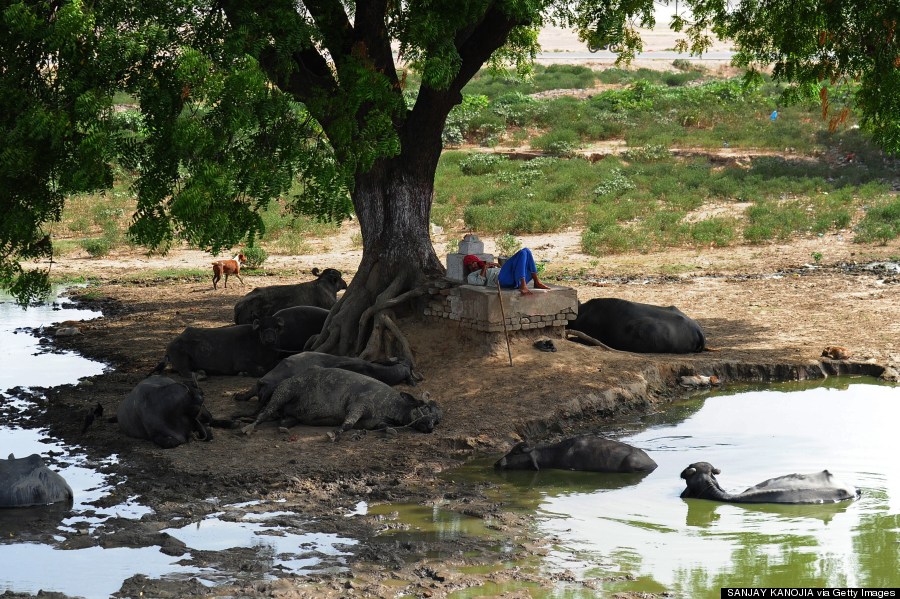 An Indian man sleeps underneath a tree near buffaloes on a hot summer afternoon in Allahabad on June 11, 2014. Temperatures across many parts of northern India hovered around the mid-40 degrees Celsius mark, with the continued heatwave expected to last through the week. (Sanjay Kanojia/AFP/Getty Images)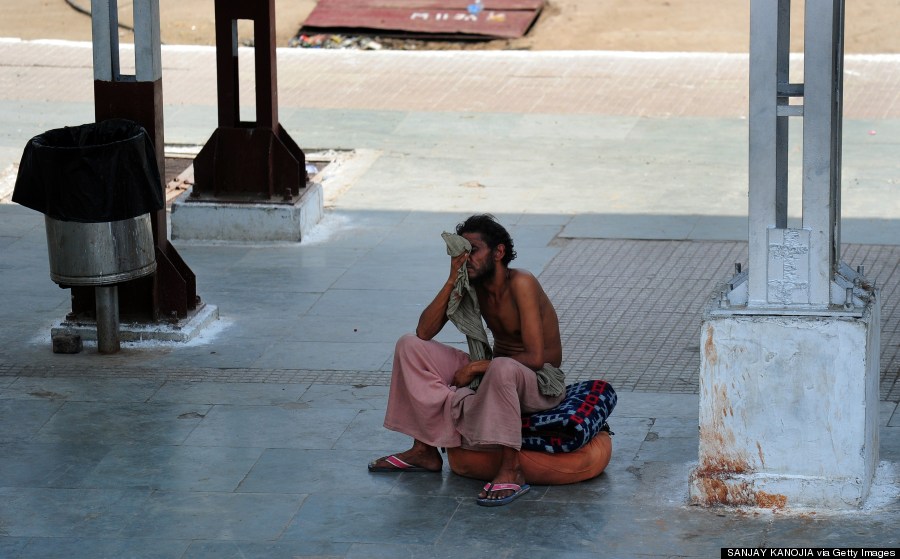 An Indian passenger wipes the sweat off his brow as he waits for a train at Allahabad Junction on a hot summer's day in Allahabad on June 7, 2014. (Sanjay Kanojia/AFP/Getty Images)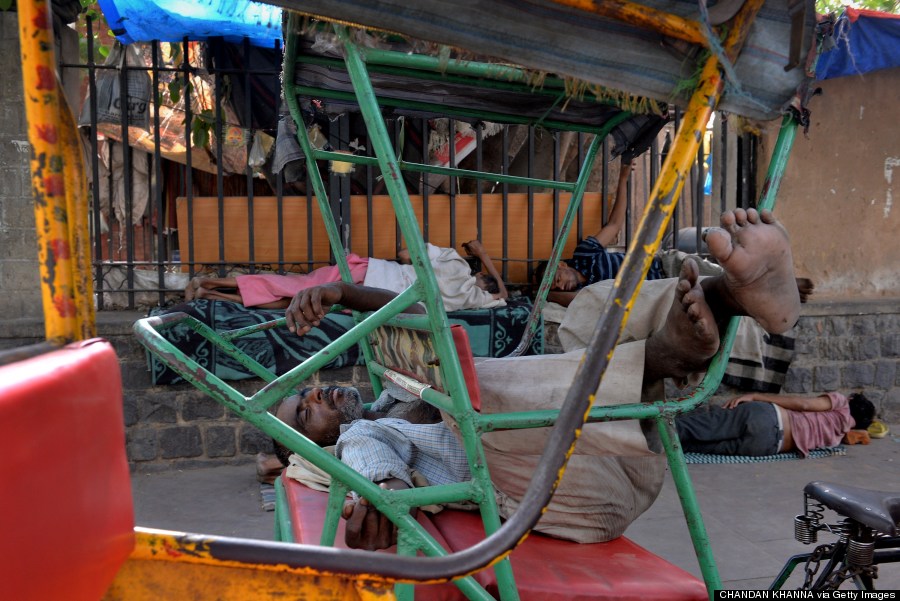 Indian rickshaw pullers sleep during the heat of the day in New Delhi on June 10, 2014. (Chandan Khanna/AFP/Getty Images)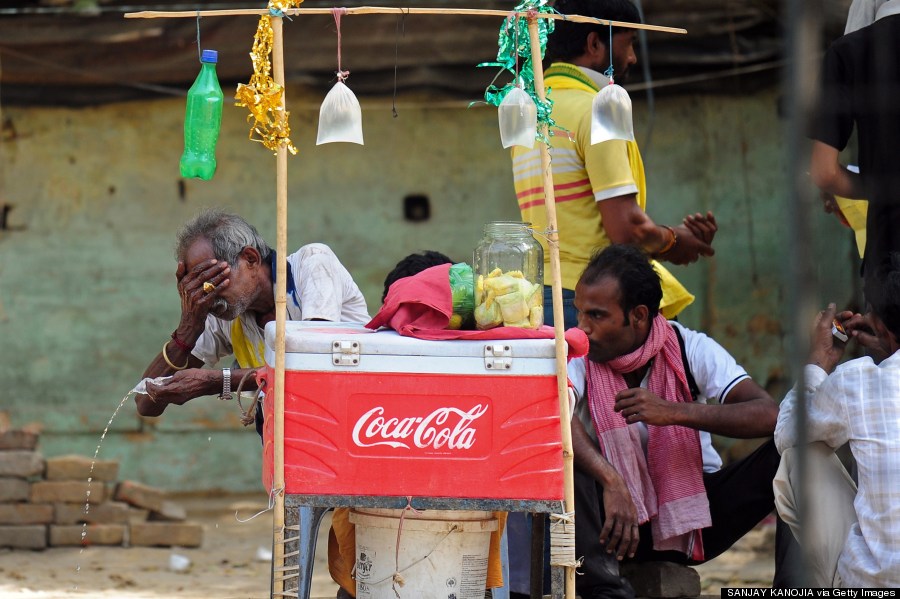 An Indian roadside vendor splashes water on his face to beat the heat on a hot summer afternoon in Allahabad on June 11, 2014. (Sanjay Kanojia/AFP/Getty Images)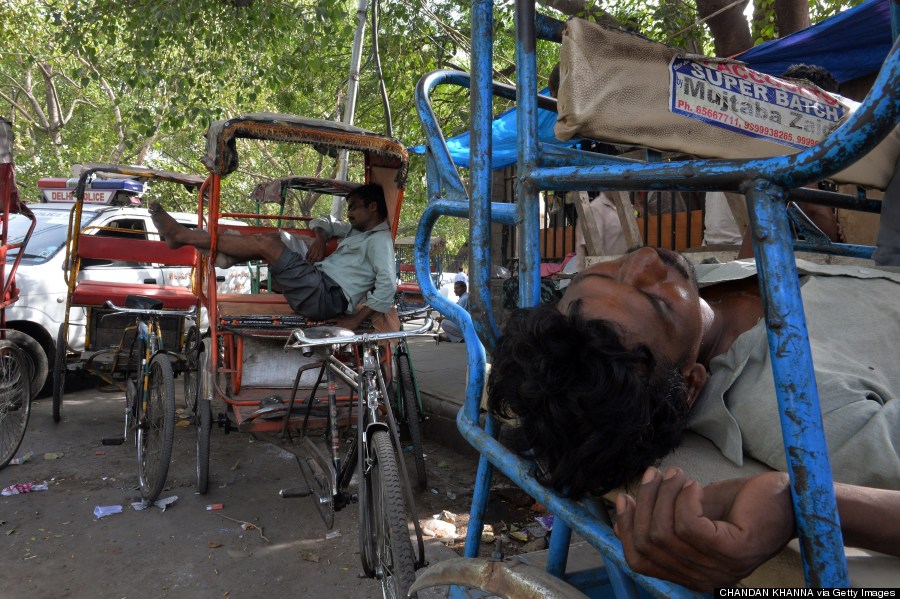 Indian rickshaw pullers sleep during the heat of the day in New Delhi on June 10, 2014. (Chandan Khanna/AFP/Getty Images)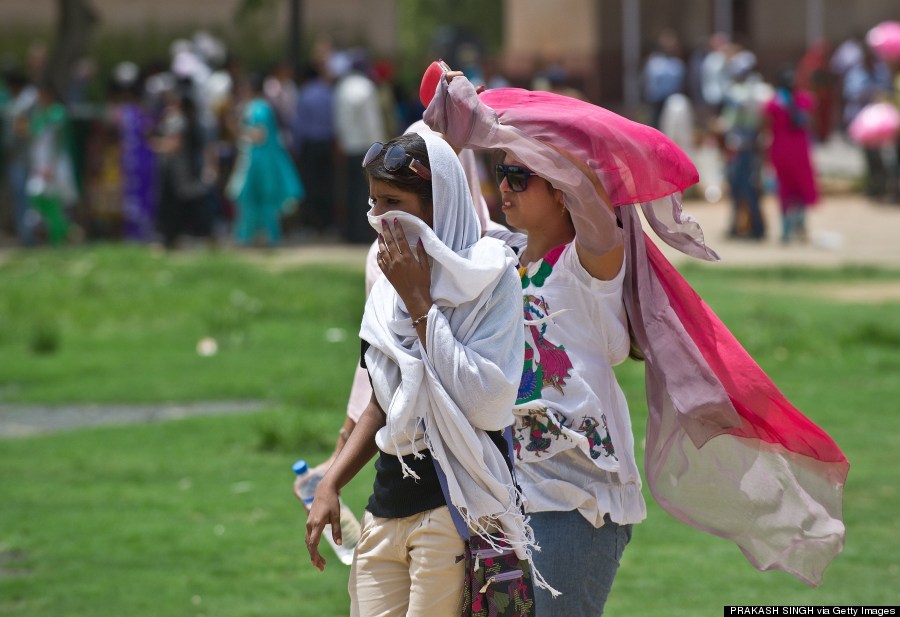 Indian visitors to the landmark India Gate monument cover themselves from the heat in New Delhi on June 10, 2014. (PRAKASH SINGH/AFP/Getty Images)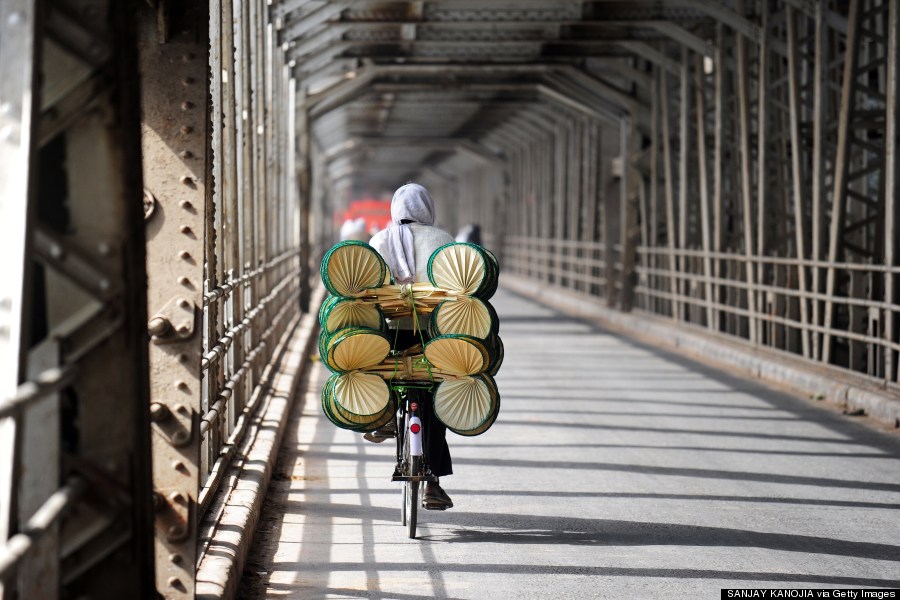 An Indian vendor selling hand fans cycles across the Yamuna bridge with his wares on a hot summer afternoon in Allahabad on June 11, 2014. (Sanjay Kanojia/AFP/Getty Images)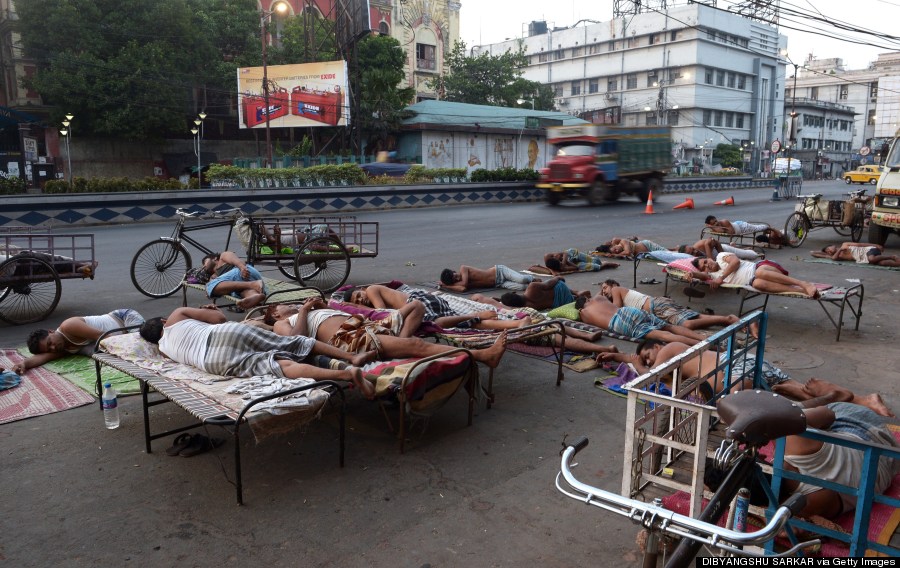 Indian daily laborers and rickshaw van pullers sleep on a roadside in an attempt to stay cool from overnight heat, at dawn in Kolkata on May 24, 2014. (DIBYANGSHU SARKAR/AFP/Getty Images)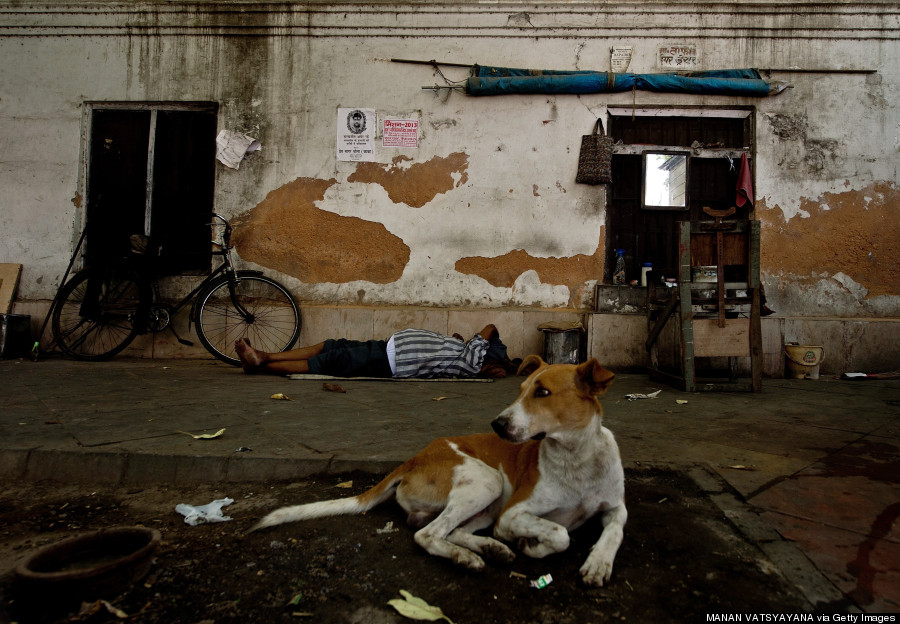 An Indian barber (background) takes a nap in the shade during a hot day in New Delhi on May 30, 2013. (MANAN VATSYAYANA/AFP/Getty Images)