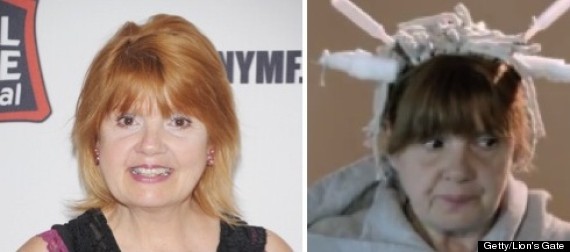 Actress Annie Golden's character Norma Romano is known to "OITNB" fans as the dutiful and selectively mute sidekick to Galina "Red" Reznikov. It's unknown why her character is in prison, and Nina remained something of a blank slate until a surprise scene-stealing turn in the Christmas pageant during the Season 1 finale:
A favorite of C.B.G.B. owner Hilly Kristal, who, contrary to that awful recent movie, never really understood the best bands he showcased on the Bowery, the Shirts definitely were in the second tier of the groundbreaking bands in that era. Their best moment was their self-titled 1978 debut, released on Harvest in the U.K. after they were signed by Nick Mobbs (the same man who signed Wire) and produced by Mike Thorne (the same guy who produced those brilliant art-punks). The closest they got to a hit was "Hang Up the Phone" in 1984, which showcased a much poppier, more pandering New Wave sound. I prefer the early garage grit.
SUBSCRIBE AND FOLLOW
Get top stories and blog posts emailed to me each day. Newsletters may offer personalized content or advertisements.
Learn more