If the Detroit Lions win the Super Bowl next year, this guy is going to be a statewide hero. But more likely than not, he's just going to be the overly optimistic fan with a really embarrassing tattoo.
The Lions, of course, have never won a Super Bowl. Though they did win four NFL championships prior to the creation of the Super Bowl, it's been a long, long time since 1957.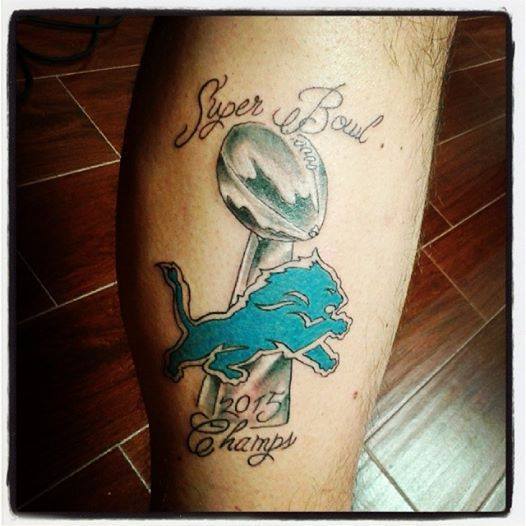 Morian got the tattoo at Elite Ink in Centerline, Mich. with the help of the hosts of the "Dave and Chuck the Freak" show on Detroit radio station 101 WRIF.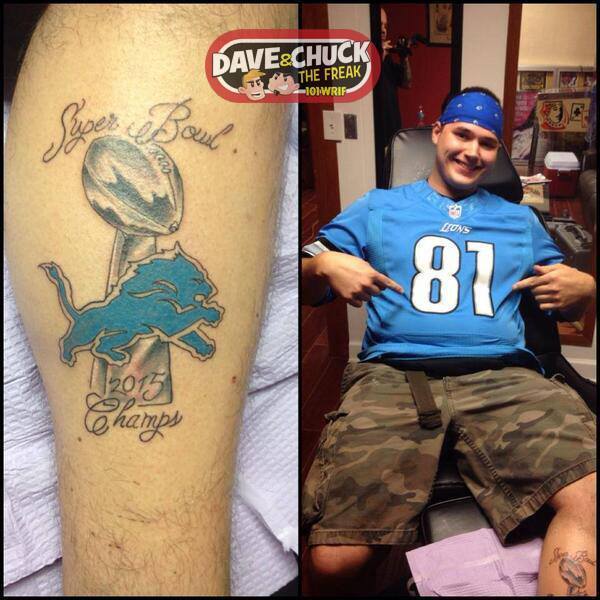 "I saw that out in Seattle and I thought it was pretty neat," Morian told MLive. "I love the Lions; I always have. So I figured why not see if it will turn things around."
Morian isn't the first to put his body through pain and suffering to support the team. In 2010, a 63-year-old man walked 425 miles from northern Michigan to the Lions' training camp in Florida, according to Yahoo Sports. Joe Paquette Jr. was trying to motivate the Lions by demonstrating the Finnish concept of "Sisu," or perseverance, he said. Paquette, who got to see the team train, may actually have something on Morian, who got his tattoo without ever having attended a Lions game, according to WDIV-TV. Maybe by next year, Morian will have gotten to see the Lions play in person. Maybe even at the Super Bowl... but don't hold your breath.
SUBSCRIBE AND FOLLOW
Get top stories and blog posts emailed to me each day. Newsletters may offer personalized content or advertisements.
Learn more