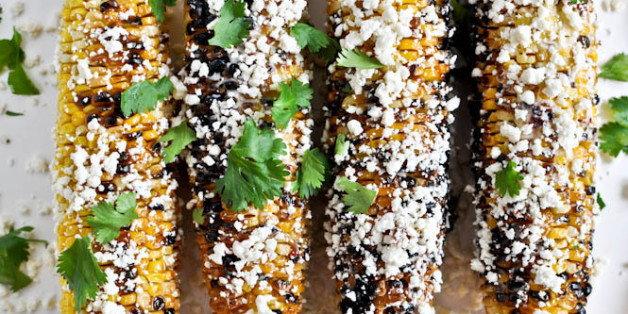 How Sweet It Is
Barbecue is undoubtedly one of our favorite foods. It makes us proud to be American and we view summer as a free license to eat as much barbecue as possible. Whether it's tender brisket, fall-off-the-bone ribs or pulled pork, barbecue can do no wrong. We are to a smoker as moths are to a flame this time of year -- we can't get enough and we'll keep coming back for more.
Every leading role needs a supporting one too, however, and in barbecue's case, the sidekick packs a serious punch. Short ribs look pretty fantastic on their own, but next to a plate of corn bread and coleslaw, they're a showstopper. And while good barbecued chicken makes us never want to eat chicken any other way, it isn't complete without a heaping scoop of potato salad by its side.
We're drawn to barbecue for the meat, to be sure, but we're often utterly taken by the sides. Sides run the gamut from sweet and silky to salty and crunchy. They might bring an acidic and refreshing bite to cut the heaviness of the meat, or they may serve as a luxurious vessel for sopping up sauce. We've collected some of our favorites below, but also want to hear from you. What sides are absolute musts on your barbecue menu this summer?
Here are 25 barbecue side dishes that totally stole the show:
Bev Cooks

Simply Recipes

Adventures In Cooking

Simply Recipes

Becca Bakes

Bev Cooks

Food52

FoodieCrush

Food52

10

Black-Eyed Pea Cakes with Collard Greens

Eats Well With Others

HuffPost Taste

The Cozy Apron

A Spicy Perspective

Simply Recipes

Simply Recipes

Simply Recipes

17

Grilled Corn with Bacon Butter and Cotija Cheese

How Sweet It Is

Simply Recipes

Macheesmo

20

Pickled Watermelon Rinds

The Domestic Man

Buns in my Oven

22

Green Bean Casserole with Crispy Shallots

Kitchen Konfidence

23

Buttermilk Ramp Biscuits

EarthyDelightsBlog.com

Verses from my Kitchen

How Sweet It Is
Want to read more from HuffPost Taste? Follow us on Twitter, Facebook, Pinterest and Tumblr.
YOU MAY LIKE
CONVERSATIONS
FOLLOW HUFFPOST