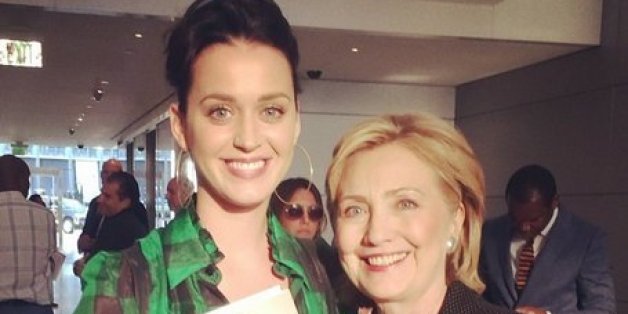 I told hillaryclinton that I would write her a "theme" song if she needs it... 🇺🇸👩🇺🇸👩🇺🇸 http://t.co/T6ilSEDP2X
.@katyperry Well that's not a Hard Choice. You already did! Keep letting us hear you Roar.
Also on HuffPost:
Katy Perry's Style Evolution
SUBSCRIBE AND FOLLOW
Get top stories and blog posts emailed to me each day. Newsletters may offer personalized content or advertisements.
Learn more