Oh I think a streaker has got on the pitch. We're not allowed to see it on TV because, you know, FIFA = Stalin etc and we might all get ideas and start, er, running from here to Brazil naked or something. Or maybe the guy's bum wasn't bearing an official sponsor's logo.
The unnamed man, who isn't actually naked in photos from the incident, unfurled a Bayern Munich flag as U.S. midfielder Michael Bradley looked on, unimpressed: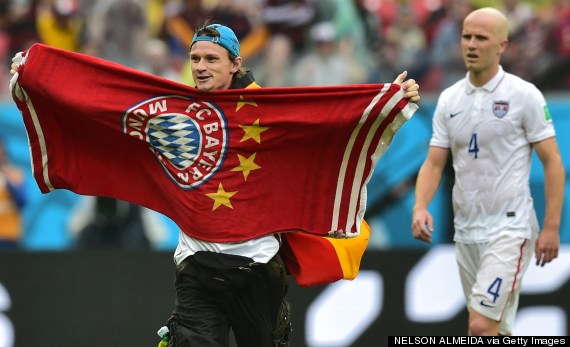 German forward Thomas Mueller acknowledging the fan: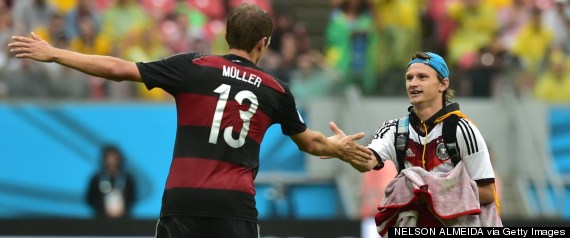 Then the man was ushered off the field under the gaze of U.S. player DaMarcus Beasley: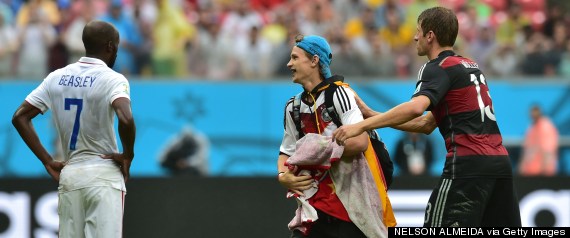 Much more civil than this incident during the 2010 World Cup match between Germany and Spain: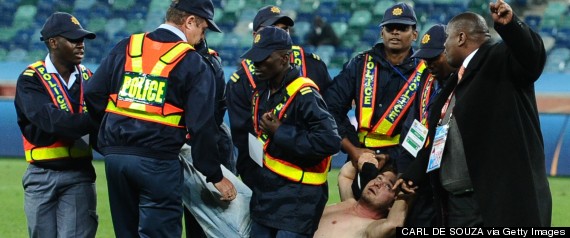 SUBSCRIBE AND FOLLOW
Get top stories and blog posts emailed to me each day. Newsletters may offer personalized content or advertisements.
Learn more