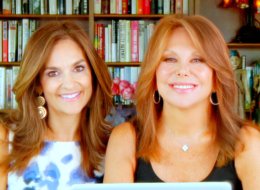 High cholesterol levels can be a major health concern. Lucky for us, health and nutrition expert Joy Bauer knows all of the best foods to eat to knock your cholesterol down!
"Add chia seeds to your diet," Joy recommends, "A tablespoon a day can help to lower your cholesterol. It's a soluble fiber that latches on to the cholesterol that is circulating in your body, and pushes it out. Chia seeds don't have a taste, so it's impossible not to like them!"
Nuts are another cholesterol-fighting food. "Have a handful of nuts as an afternoon snack," Joy says, "they are loaded with heart healthy fats, fiber, and protein, and are great for your blood sugar levels!"
Sign up for Joy Bauer's delicious (and healthy!) Nourish Snacks, here.
For more of Joy's healthy eating tips, view the slideshow, below:
Protein helps wake you up, stay focused and revs your metabolism. The best breakfast food is non-fat Greek yogurt, which is busting with protein with a banana or apple with granola. You can also take one whole egg and mix with two, three, four egg whites and make a big omelet with all kinds of veggies. Make your own protein smoothie – 1 and 1/2 cups of frozen fruit with low-fat milk or almond milk and a shot of protein powder.

You want foods with beta-carotene for healthy, glowing skin. Beta-carotene is in foods like carrots, apricots and sweet potatoes and it provides excellent nourishment. Vitamin C is good for both hair and skin.

1. Buy a pedometer and aim for 10,000 steps per day. That¹s about five miles per day, and it¹s easier than you think. 2. Drink two glasses of water or tea before every meal. This takes the edge off hunger, so you¹ll eat less. 3. Prior to dinner, have a veggie, like salad or a sliced cucumber. Veggies are high in fiber and they take the edge off hunger, so you¹ll eat less at dinner.

There are a lot of great carbs. Veggies are carbs, but they're low-calorie and they shower your body with so many good things. If you¹re trying to cut carbs, limit yourself to two pieces of fruit each day. The best carbs are starchy carbs ¬like black beans, chick peas, kidney beans and quinoa. Quinoa cooks up just like rice and has more protein and fiber. Plus, it¹s not fattening, but don¹t eat more than one cup per day.

Some veggies are lower in carbs than others, and you can eat unlimited quantities of those -- broccoli, kale, spinach, mushrooms, cauliflower, onion, green beans, sugar snap peas. Others you have to watch how much you eat -- corn and potatoes, acorns, butternut squash.

1. You want to exercise - get out there every day and walk at least 30 minutes. 2. Include protein with every meal. This helps rev your metabolism more than carbs or fat. 3. Add hot sauce, jalapenos and Sriracha to food whenever you can. Increasing heat can give you an uptick in metabolism.

If you follow a vegan diet, you reduce your risk of dying prematurely, contracting certain cancers and you¹ll have a lower BMI, lower cholesterol and lower blood pressure. The key here is to be responsible vegan and not just eat bagels and noodles. Eat lentils, tofu, starchy beans and lots of veggies. Get your protein from soy beans, tofu and quinoa. If you do it right, wow, is it healthy!

Roll up your meat around a red pepper and dunk it in a sauce. Put your meat in a piece of lettuce or a cabbage leaf. Have a Portobello mushroom as your pizza crust. I make a roasted eggplant pizza for my family.

An easy way to add some extra flavor to cooked vegetables without increasing the sodium or calories is to roast them. If you roast veggies in the oven, they start to caramelize, and will have a delicious nutty flavor. Lay the veggies out on a baking sheet that has been misted with oil. Add any seasonings you want, like rosemary, thyme, cumin, oregano or pepper. You don¹t have to add salt. Pop the veggies in the oven set at 400-425 until they start to caramelize. They¹re the most delicious tasting veggies ever!

You need to pre-plan. That is the absolute key. Shop in the produce, dairy and whole grain sections. Don¹t bring processed foods in your house. Embrace frozen fruits and veggies. They¹re just as nutritious and they¹re less expensive, just as fresh and don¹t go to waste because you can stockpile them in the freezer. Lentils are so inexpensive and they¹re nutrition powerhouses. You can even buy canned fish, canned salmon. Get your omega 3s from salmon salad. Buy Alaskan or wild canned salmon. No toxins only the good stuff.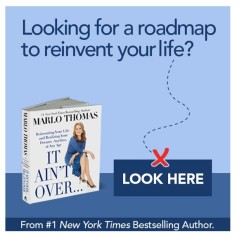 Add Marlo On Facebook:
Follow Marlo on Twitter:

Weekly Newsletter

Sign up to receive my email newsletter each week - It will keep you up-to-date on upcoming articles, Mondays with Marlo guests, videos, and more!

Sign up here