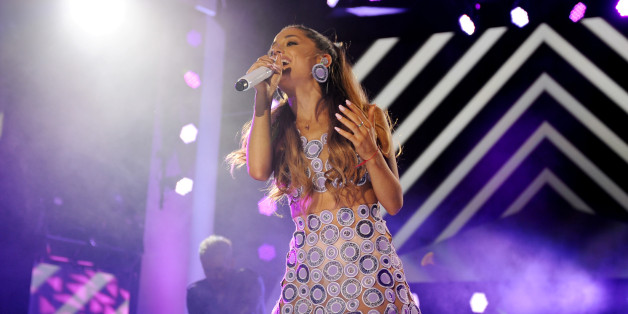 my album is called my everything .... annddd there's more 👩
She also tweeted a link to an interview with Ryan Seacrest, in which she admits she had no clue that "Problem" would be a massive hit. "I had no idea 'Problem' was even going to be on the album until I heard the final mix of the song," she said. "I forgot about it for a little and I didn't hear it until it was done and mastered and it was like a different moment. I was like, 'Oh! Maybe I was wrong about that one.'" Grande also mentioned that a new collaboration with Big Sean, "Best Mistake," will appear on "My Everything" too.
The announcement came just after she teased a sneak peek of the music video for "Break Free," the album's second single. She worked with "Clarity" producer Zedd for the song, and will debut the full music video in a few days.
Also on HuffPost:
Celebrity Tour Riders: They Ask for WHAAA?!
SUBSCRIBE AND FOLLOW
Get top stories and blog posts emailed to me each day. Newsletters may offer personalized content or advertisements.
Learn more