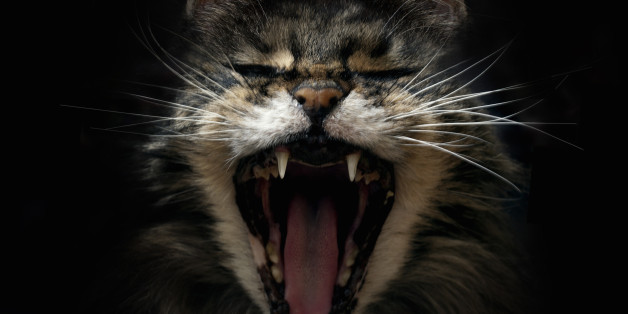 To the delight of cat ladies everywhere, there is now a photo series that merges cat owners with their cats, and the results look weirdly natural.
Magnani thinks that unlike dogs, there isn't much variation in head shape for cats. "It is in the eye of the beholder whether cats look like their owners like people say dogs do. But for me the eyes so strong and characterful," the photographer told the outlet.
The cat portraits convey the flair and flavor of their respective owners. One photo features the owner and the feline both looking fierce in red cherry hoop earrings. Another captures the excitement and innocence in a portrait pair of a boy owner and his superimposed pet.
We certainly think the whimsical series is purrrrific!
Like Us On Facebook

Follow Us On Twitter
Related on HuffPost:
"Underdogs" por Sebastian Magnani
SUBSCRIBE AND FOLLOW
Get top stories and blog posts emailed to me each day. Newsletters may offer personalized content or advertisements.
Learn more