The reveler apparently held up the run when he stopped to take a picture of himself and a bull on his phone. If caught, he could face more than $4,000 in fines, as festival rules prohibit putting "other people's lives in danger by filming or taking pictures while running."
Spaniards are having a field day with the selfie on social media, re-posting the photo and hypothesizing about the man's identity with the hashtag #eltontolmovil, "the idiot with the mobile."
This has to be one of the most ridiculous situations ever, what is the logic? They are running with bulls!!! # animalfarm #eltontolmovil
Some say the running of the bulls tradition should be preserved while others cry out against animal cruelty and the potential harm to humans -- 15 people have been killed at the Festival since record-keeping began in the early 1900s.
See more GOREgeous photos of this year's runnings below.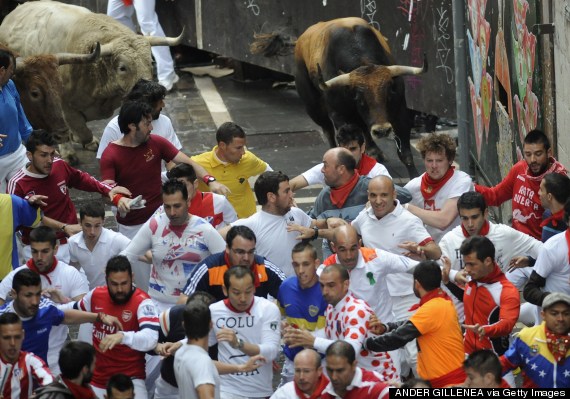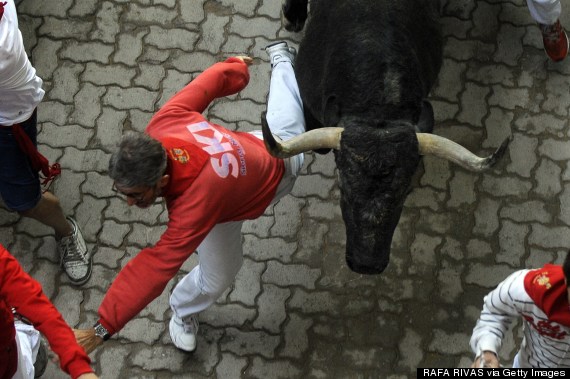 Pamplona Festival Running Of The Bulls
SUBSCRIBE AND FOLLOW
Get top stories and blog posts emailed to me each day. Newsletters may offer personalized content or advertisements.
Learn more