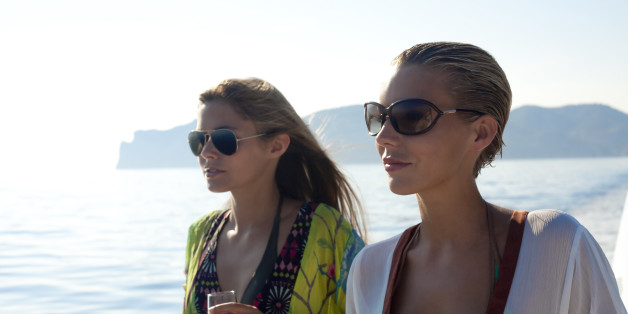 John Lamb via Getty Images
If you're looking to booze on a cruise in Barcelona, you better do it quickly.
The tour company, which describes its cruise as "a daytime party in the middle of the sea, [where you can] get as rowdy and sloppy as you want," could soon be shut down after becoming the target of local government and press reports.
For just €45, the cruise offers three hours of unlimited beer, sangria and soft drinks as well as unlimited entrance to bar crawl Barcelona. Oh, and cruisers get an "I Survivied" T-shirt to wear when all the fun is over.
Adam Brigante of Booze Cruise Barcelona said the company feels as though it has been targeted unfairly. "We promote having a good time in Barcelona and keep our people safe from the infamous pick pockets and drug dealing thief's [sic] that most tourists that come to Barcelona get caught up in," he said in an email to The Huffington Post, adding that government officials should, "spend their time, money and efforts on these issues and not young tourists trying to have harmless fun with each other."
Brigante was quick to point out that partying in Spain isn't limited to his company's cruises. "The parties we throw are tame in comparison to the ones in the likes of other Spanish places," he told the Daily Mail.
Majorca's mayor said he passed a law giving "tighter control over the operation of pub crawl organizers" after video of an 18-year-old performing sexual acts on more than 20 men in Magaluf went viral last week.
8 Unmissable Sights in Spain
FOLLOW HUFFPOST