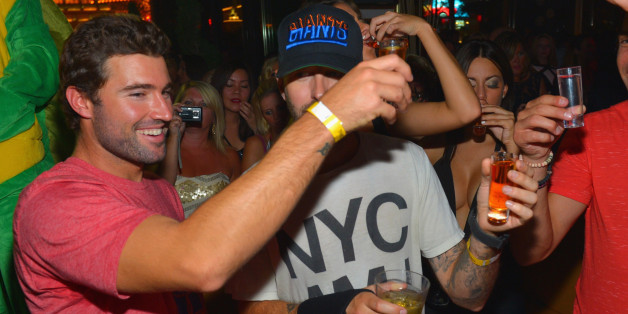 Bryan Steffy via Getty Images
Perhaps you're wondering why there was such a fuss; C-list celebrities regularly attend the weddings of other C-list celebrities. Well, you are likely forgetting that Bush is Jenner's stepsister Kim Kardashian's ex-boyfriend. Oh, yeah. Drama.
So to recap: Jenner did not attend his own stepsister's wedding, but he went to her ex-boyfriend's. Major drama, right?
"I love Reggie. It was a great wedding. It was beautiful," he told reporters, before explaining why he was a no-show at Kardashian's nuptials to Kanye West. "Kim's was in Paris. I was working. Kim was in Paris, and it's as simple as that. So yeah, it's kind of ridiculous that everybody's making such a big deal out of it. Reggie's been a friend of mine for a very long time. So it's all good."
So, there's no drama then?
FOLLOW HUFFPOST