Holy moly, guys, this kitty is Grumpy Cat without the grump:
"Grumpy Cat before the divorce," Redditor babybopp quipped. (Or after the divorce? Our divorced friends are some of the happiest people we know.)
But we digress. Let's do a compare and contrast, shall we?
What do you say, Grumpy Cat? Uncanny resemblance, no?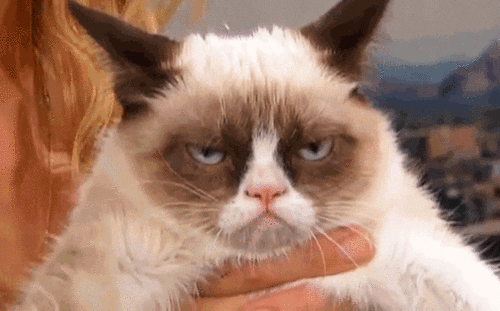 That's a no.
Also on HuffPost:
Grumpy Cat's Book Signing In Los Angeles
SUBSCRIBE AND FOLLOW
Get top stories and blog posts emailed to me each day. Newsletters may offer personalized content or advertisements.
Learn more