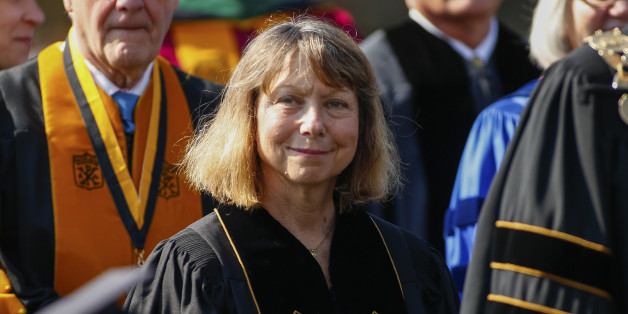 Chris Keane via Getty Images
Jill Abramson, the former executive editor of the New York Times, is sitting down with two of television's leading female news anchors in her first set of exclusive interviews since her very public ouster from the paper.
Abramson will first talk with Fox News' Greta Van Susteren for a live interview on Wednesday, TVNewser said Tuesday. The interview will air during "On the Record" at 7 PM.
Van Susteren's interview comes one day before Katie Couric is also set to sit down with the former editor, Yahoo announced.
Politico was first to report that the interview with Couric was happening. It will be released on Thursday.
Though this will be her first on-air interview, Abramson has spoken out publicly several times since her departure. She delivered the commencement speech for Wake Forest University just days after news broke of her replacement. In another speech given at Chautauqua Institution, Abramson elaborated on the confusion she feels over being fired for her "management skills," stating that she's "still trying to figure out exactly what that means."
FOLLOW HUFFPOST