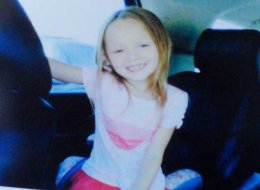 YORK, S.C. (AP) -- A prosecutor says a suicidal South Carolina man was sentenced to life in prison after he killed his wife and their 9-year-old granddaughter, saying he wanted to spare them the pain of living without him.
Ronald Gregory shot his wife, 71-year-old Barbara Gregory, and their granddaughter, Mia Rodgers on March 21. Prosecutor Kevin Brackett says Gregory told detectives that Mia survived for an hour, and the girl asked her grandfather "when am I going to stop hurting?" as she bled to death.
After his granddaughter died, Gregory went to the bank and withdrew tens of thousands of dollars. He then called 911 and shot himself twice in the chest, but he survived.
Gregory pleaded guilty but mentally ill to two counts of murder Monday.