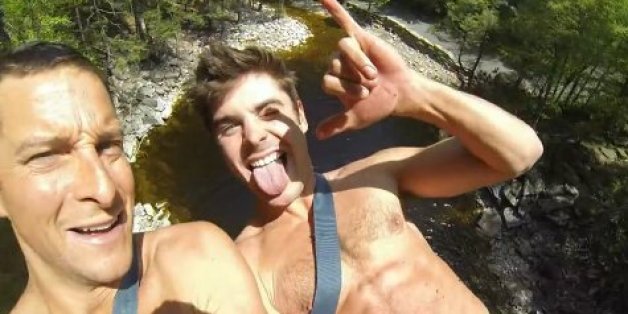 Zac Efron is the latest celebrity to join NBC's "Running Wild With Bear Grylls." In a new sneak peek of the show's season premiere, which airs Monday, July 28, the "Neighbors" star rappels down a mountain with Grylls after he tosses their backpacks into the water below.
Grylls told People magazine that Efron asked for "the biggest, baddest adventure," so Grylls chose an area in the Catskills Mountains, which was once used to train special forces in the 1800s. Enjoy the clip of two shirtless men jumping off a cliff below.
SUBSCRIBE AND FOLLOW
Get top stories and blog posts emailed to me each day. Newsletters may offer personalized content or advertisements.
Learn more