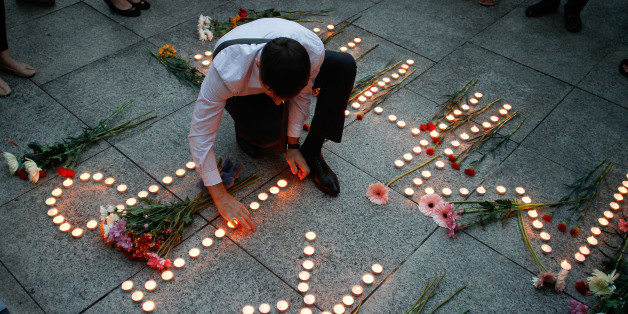 Fischer, who is no stranger to anti-gay proclamations, took offense to Obama's vow that the U.S. will "continue to stand for the basic principle that people have a right to live as they choose," which he interpreted as a nod to the lesbian, gay, bisexual and transgender (LGBT) community.
"There is no question that the HIV/AIDS crisis is behaviorally induced, and that changing sexual behavior is central to getting this epidemic under control," he added. "If there is any lesson about homosexuality to be taken from this tragedy, it is this. Homosexual behavior kills, and the sooner we alert young men to this the more compassionate we will be and they longer they will live."
Fischer's latest remarks echo those he made last week on Twitter:
Obama politicizes deaths of AIDS researchers on Malaysian plane. We know how to stop AIDS: persuade men not to have sex with men.
In his remarks, President Obama politicized Malaysian airliner tragedy, used it to press the radical homosexual agenda.
Also on HuffPost:
MH17 Malaysia Airline Plane
SUBSCRIBE AND FOLLOW
Get top stories and blog posts emailed to me each day. Newsletters may offer personalized content or advertisements.
Learn more