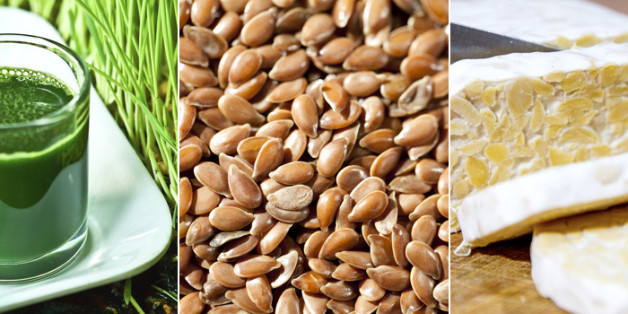 Whether via your Facebook news feed, the juice store around the corner, or even in articles about healthy living, chances are you've heard of buzzword-y health foods like acai, spirulina and wheatgrass. You know these foods are healthy. But have you ever stopped to think about why they are -- and whether it's worth shelling out the extra cash for them?
We talked to Keri Gans, R.D., author of "The Small Change Diet," to walk us through some of the more trendy health foods to explain what they are exactly, why we eat them, and whether they're actually worth the hype.
Also on HuffPost:
50 Of The Healthiest Foods
SUBSCRIBE AND FOLLOW
Get top stories and blog posts emailed to me each day. Newsletters may offer personalized content or advertisements.
Learn more